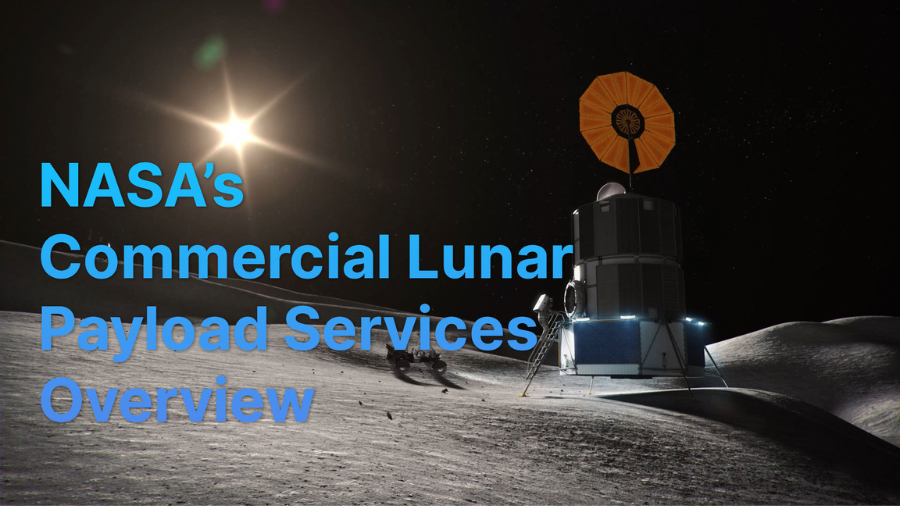 NASA's exploration of the Moon has always been made possible by working with American companies, and the return to the lunar surface through the Artemis program will continue this collaboration. Through the Commercial Lunar Payload Services (CLPS) initiative, NASA is working with American companies to deliver scientific, exploration, and technology payloads to the Moon's surface and orbit. The CLPS model aims to enable new avenues of completing high-value/high–priority scientific investigations and exploration while expanding the lunar economy and build a marketplace on the Moon, where NASA will be one of many customers, along with universities and international partners, sending payloads to the Moon. NASA's goals for CLPS are to enable science at and about the Moon using low- to mid-size commercial landers; enabling NASA to advance technologies and systems on the lunar surface; and to develop a commercial community of service providers for Artemis.
In 2018, nine U.S. companies were selected to be part of a pool of vendors eligible to bid on contracts. A year later, five more vendors were added, bringing the total of CLPS participants to 14. The first orders for scientific payload delivery were awarded to Astrobotic and Intuitive Machines in May 2019, with three flights total expected in 2023.
The first payloads heading to the Moon through CLPS are being launched ahead of crewed missions to help NASA better understand how to operate in the lunar environment before landing the next generation of explorers.
Astrobotic
Awarded to Astrobotic using their Peregrine lunar lander and scheduled to land in 2023. The Peregrine 1 mission will carry 11 NASA payloads that will investigate the lunar exosphere, thermal properties of the lunar regolith, hydrogen abundances in the soil at the landing site, magnetic fields, and conduct radiation environment monitoring. Solar array technologies will also be tested at the surface.
Intuitive Machines
Awarded to Intuitive Machines using their Nova-C lunar lander and scheduled to land in 2023. The IM-1 mission will carry payloads that will focus on plume-surface interactions, space weather/lunar surface interactions, radio astronomy, precision landing technologies, and a communication and navigation node for future autonomous navigation technologies. As one of the first CLPS deliveries, a successful landing will help prove the CLPS model for commercial payload deliveries to the lunar surface.
PRIME-1: Awarded to Intuitive Machines and scheduled to land at the south pole in 2023. This will be the first in-situ resource utilization demonstration on the Moon utilizing a drill and mass spectrometer to measure the volatile content of subsurface materials. This is the first CLPS procurement of contract acquired scientific data.
Get to know more about CLPS and take a look at some of the commercial lunar lander concepts and payloads in this video.
Follow along here as 2023 will bring many exciting updates for CLPS and NASA's lunar exploration efforts!
---
Learn more about CLPS activities by following the CLPS blog, @NASAMoon and @NASAArtemis on Twitter, as well as the NASA Moon Facebook and Artemis Instagram accounts.
Read the latest CLPS news at: https://www.nasa.gov/CLPS
Get the latest from NASA delivered every week. Subscribe here: www.nasa.gov/subscribe