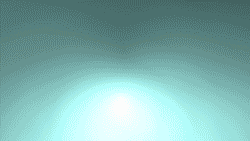 Working in wind tunnels, software laboratories and work stations across America, NASA's Commercial Crew Program (CCP) partners continue to make strides in advancing the designs of the American spacecraft and rockets that will carry humans safely and reliably into low-Earth orbit from U.S. soil by 2017.
Blue Origin, The Boeing Company, Sierra Nevada Corporation (SNC) and Space Exploration Technologies (SpaceX) are accomplishing milestones established through Space Act Agreements as part of the agency's Commercial Crew Development Round 2 and Commercial Crew Integrated Capability initiatives.
CCP's engineering team is working closely with its partners as they develop the next generation of crewed spacecraft and work toward challenging evaluations and tests this year. Ultimately, NASA intends to certify and use American-made commercial systems to fly astronauts from U.S. soil to the International Space Station, and back, ending our sole reliance on Russia to get to space.
"What we have seen from our industry partners is a determination to make their components and systems work reliably, and in turn they've been able to demonstrate the complex machinery that makes spaceflight possible will also work as planned," said Kathy Lueders, Commercial Crew Program manager. "These next few months will continue to raise the bar for achievement by our partners."
Read details here.