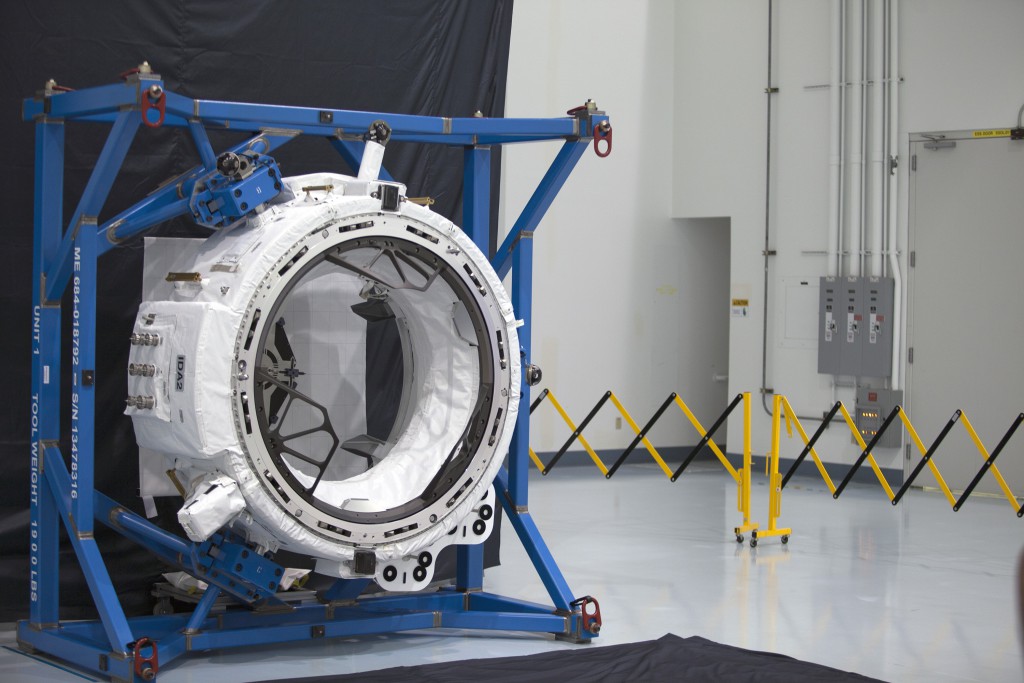 Engineers in the Space Station Processing Facility at NASA's Kennedy Space Center in Florida recently tested the mechanisms that will connect future commercial crew spacecraft with the second International Docking Adapter. IDA-2, as it's called, will be taken to the space station on a future cargo resupply mission. It will be one of two connection points for commercial crew spacecraft visiting the orbiting laboratory. The systems and targets for IDA-2 are set to be put through extensive tests with both Boeing's CST-100 and SpaceX's Crew Dragon before the adapter is loaded for launch.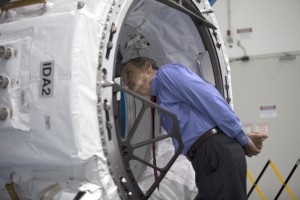 "We set IDA-2 up horizontally for the alignment checks with the CST-100 to more closely mirror how the two would connect in space," said Steve Bigos, project manager for orbital replacement unit processing at Kennedy. "There is a lot of new technology, so it's very interesting."
The targets are much more sophisticated than previous docking systems and include lasers and sensors that allow the station and spacecraft to autonomously communicate distance cues and enable alignment and connection. Think of it as a car that can park itself.