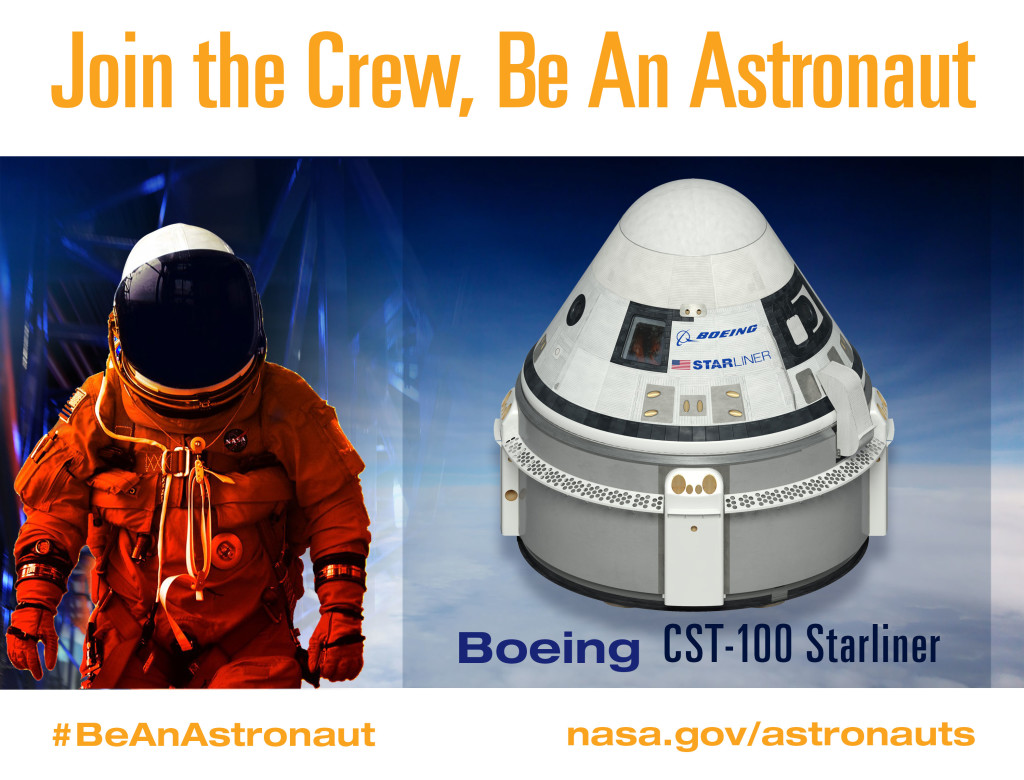 The astronauts chosen for the next class of explorers will come in to the agency at a time when a new era of spacecraft crosses from design screens and test flights to operational missions. For the first time, there will be three spacecraft and rockets launching humans from Florida's Space Coast: two commercial crew spacecraft currently in development by U.S. companies, and NASA's Space Launch System rocket and Orion deep-space exploration vehicle.
Today, we feature Boeing's CST-100 Starliner, which along with the SpaceX Crew Dragon,  is one of the two spacecraft under development in partnerships with NASA's Commercial Crew Program to take astronauts to the International Space Station. Although it has a familiar shape, the new spacecraft is more advanced from top to bottom than anything that has flown to date. From advanced avionics and a launch abort system to a spacious cabin and the ability to take both astronauts and cargo on the same vehicle, the Starliner is expected to provide a safe, reliable, and cost-effective transportation from America to the space station.
If you think you have what it takes to fly this new generation of spacecraft, NASA will start taking applications Dec. 14 for its next astronaut class.