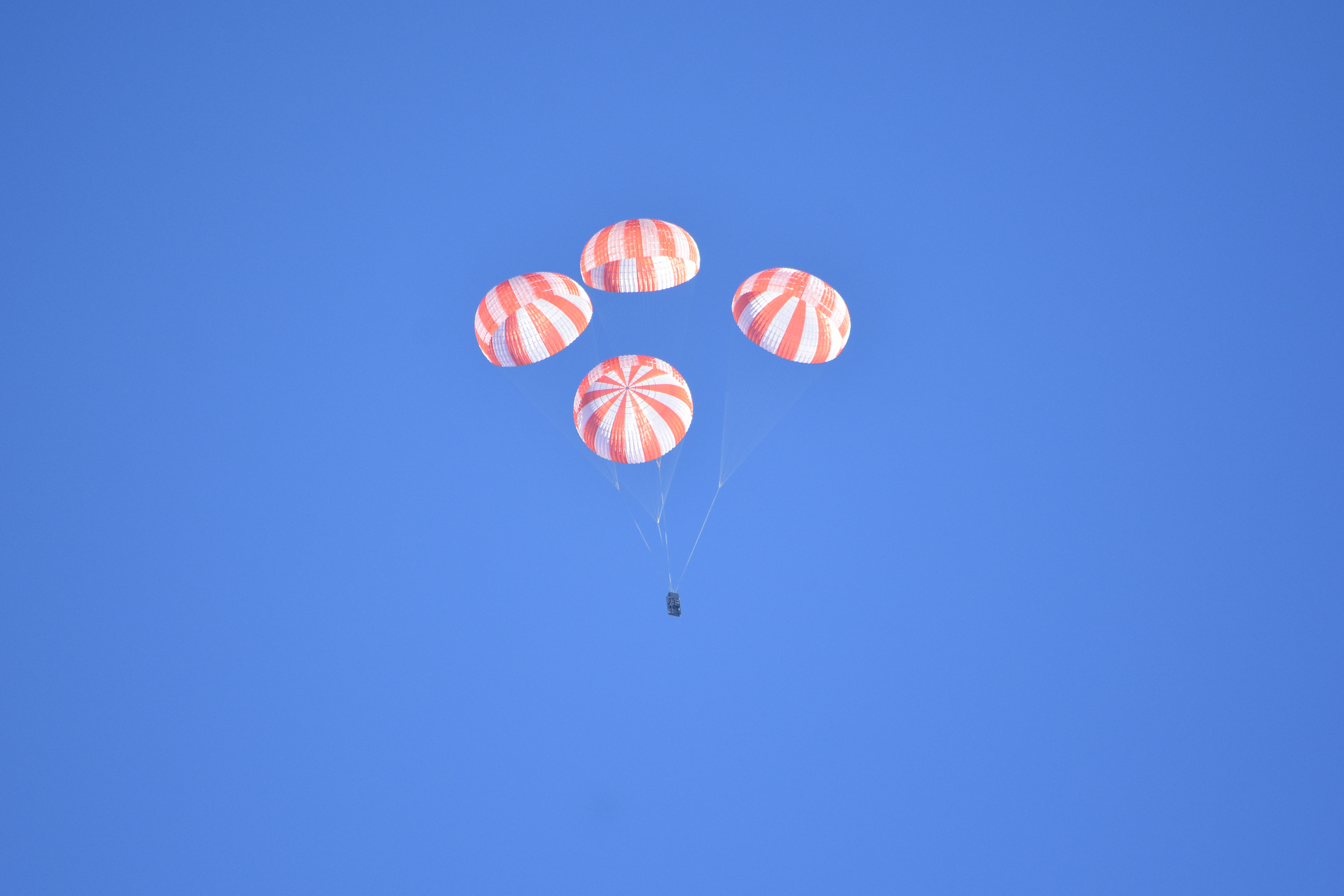 Four red-and-white parachutes unfurled high above the desert near Coolidge, Arizona, recently during a test of the system that initially will be used to safely land SpaceX's Crew Dragon spacecraft carrying astronauts back from the International Space Station. The test used a mass simulator as the weight of the spacecraft connected to the parachute system. The mass simulator and parachutes were released thousands of feet above the ground from a C-130 cargo aircraft. This test evaluated the four main parachutes, but did not include the drogue chutes that a full landing system would utilize.
As part of its final development and certification work with NASA's Commercial Crew Program, SpaceX continues to perform tests of flight-like hardware that allows engineers to assess the reliability. Later tests will grow progressively more realistic to simulate as much of the actual conditions and processes the system will see during an operational mission.
Initially, the spacecraft will splash down safely in the ocean under parachutes, but ultimately the company wants to land the vehicle on land propulsively using eight SuperDraco engines. SpaceX tested its propulsive land landing ability in Texas in November.
SpaceX and Boeing are working in separate partnerships with NASA to build a new generation of human-rated spacecraft to take astronauts to the International Space Station. Photo credit: SpaceX.