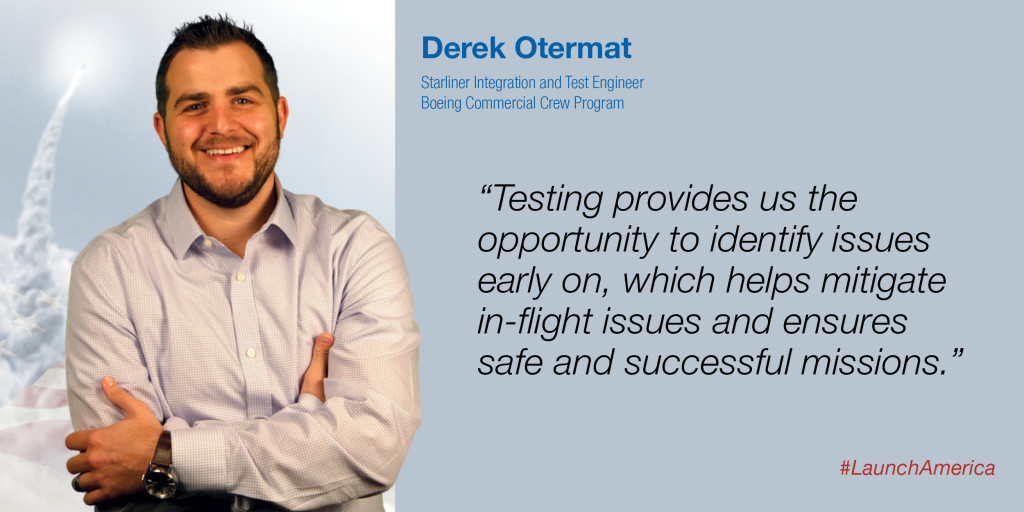 The communications systems on Boeing's Starliner spacecraft have to be able to relay a significant amount of information to the crew inside the spacecraft, controllers at several locations on the ground and to other spacecraft. Even missing a small piece of information can cause alarm. That's why the communications engineers spend years coming up with a system, working with individual components and then pairing them together to make an effective network.
That's where Derek Otermat comes in. One of Boeing's Engineer of the Year awardees, Otermat began his spaceflight career testing radio frequency elements of the communications network for the space station. The station can talk to Earth through ground stations in the United States, Europe and Russia but mostly relays telemetry, video and voice messages using NASA's constellation of Tracking and Data Relay Satellites known as TDRS.
He is applying that expertise to the Starliner now. Although Starliners won't have as much data to route to the crew and send back to Earth, in many phases of flight it will have to be sent quickly. For example, during launch when the Starliner is flying into orbit atop a United Launch Alliance Atlas V rocket, the spacecraft and booster have to talk to each other many times a second to gauge the health of the booster and make sure everything is working properly.
"It's really about criticality – health criticality and safety criticality," Otermat said. "If our system isn't working when the Starliner approaches the station, it's actually a 'no-go' for docking." Read more about Otermat and NASA's Commercial Crew Program at http://go.nasa.gov/1Uf7UhQ