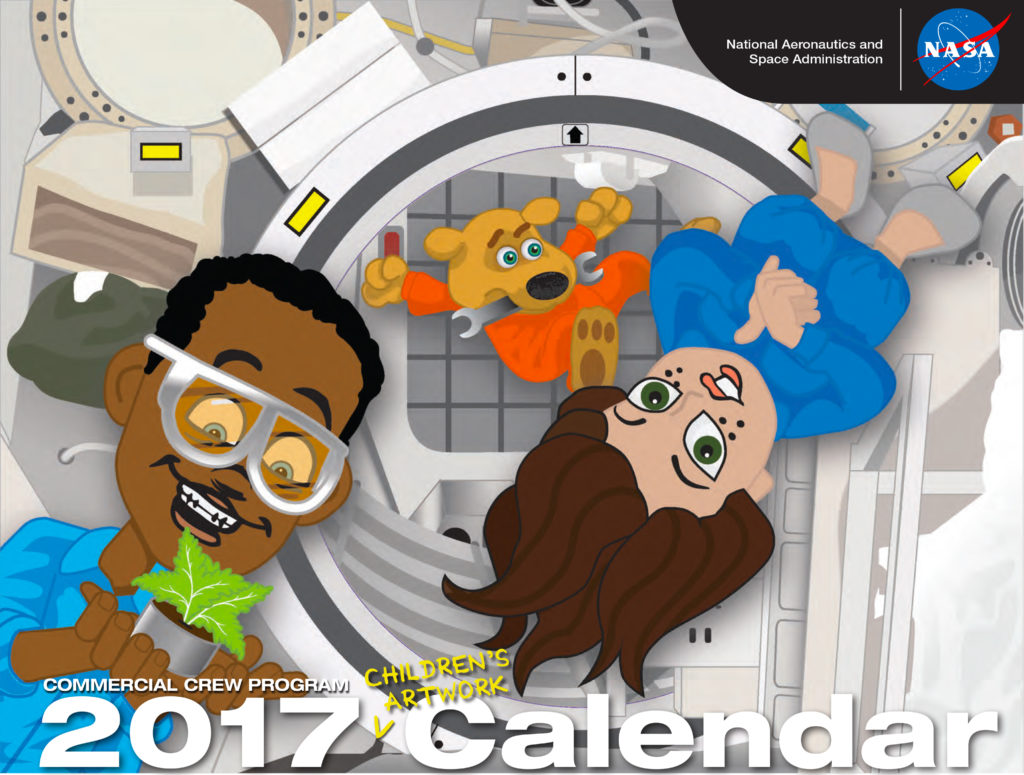 Our new Children's Artwork Calendar is here and you can download and print your own right now! This is the same calendar that will be transmitted to the International Space Station where astronauts will be able to see it and put it to their own use. Kids from all over America and around the world (Hello Romania!) submitted wonderful and creative artwork.
For NASA's Commercial Crew Program, the calendar will mark the progress of a vital and important year as NASA and our industry partners – Boeing and SpaceX work toward establishing a new American capability to launch astronauts from the United States to the space station. A robust and vibrant space program will depend tremendously on the hard work our engineers, technicians and spaceflight specialists put in during this pivotal year.
So thank you children for sharing your own hard work with us and helping inspire us every day and with every page turn of this calendar!