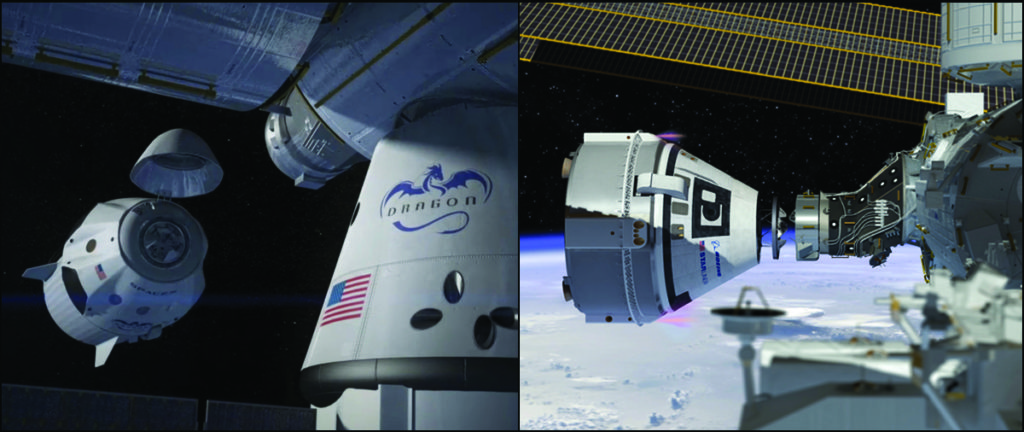 NASA's Commercial Crew Program secured eight crew rotation missions from Boeing and SpaceX – four from each company. The missions will carry astronauts to the International Space Station through 2024. The four additional missions will fly following NASA certification. They fall under the current Commercial Crew Transportation Capability contracts, and bring the total number of crew rotation missions awarded to each provider to six.
The additional flights will allow the commercial partners to plan for all aspects of these missions while fulfilling space station transportation needs. The awards do not include payments at this time.
"Awarding these missions now will provide greater stability for the future space station crew rotation schedule, as well as reduce schedule and financial uncertainty for our providers," said Phil McAlister, director of NASA's Commercial Spaceflight Development Division. "The ability to turn on missions as needed to meet the needs of the space station program is an important aspect of the Commercial Crew Program."
The two commercial spacecraft also will provide a lifeboat capability to allow the astronauts aboard the station to return safely to Earth in an emergency, if necessary.
Returning human launch capabilities to U.S. soil underscores NASA's commitment to the station and the research that the orbiting laboratory makes possible including the advancement of scientific knowledge off the Earth, for the benefit of those on the Earth and to prepare for future deep space exploration.
The Commercial Crew Program will help NASA get full operational use from the national laboratory for scientific research by increasing the number of astronauts on the space station, and allowing the crew members to dedicate more time to research.
For more details about the missions and the work of the Commercial Crew Program, click here.