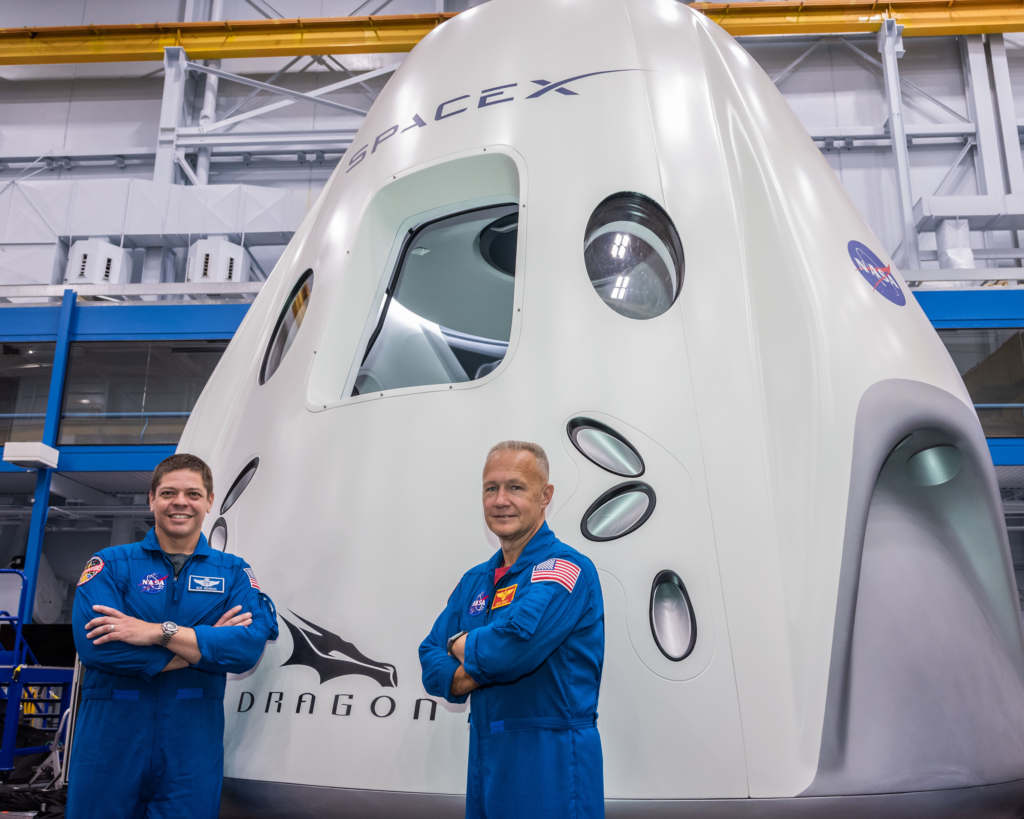 Targeted to launch in April 2019 aboard a SpaceX Crew Dragon spacecraft atop a Falcon 9 rocket from Launch Pad 39A at Kennedy Space Center in Florida.
The crew:
Bob Behnken is from St. Ann, Missouri. He has a doctorate in engineering, is a flight test engineer, and Colonel in the Air Force. He joined the astronaut corps in 2000, and flew aboard space shuttle Endeavour twice – for the STS-123 and STS-130 missions, during which he performed six spacewalks, for a total of more than 37 hours.
Doug Hurley calls Apalachin, New York, his hometown. He was a test pilot in the Marine Corps before coming to NASA in 2000 to become an astronaut. He achieved the rank of Colonel in the Marine Corps and piloted space shuttle Endeavor for STS-127, and Atlantis for STS-135 – the final space shuttle mission.