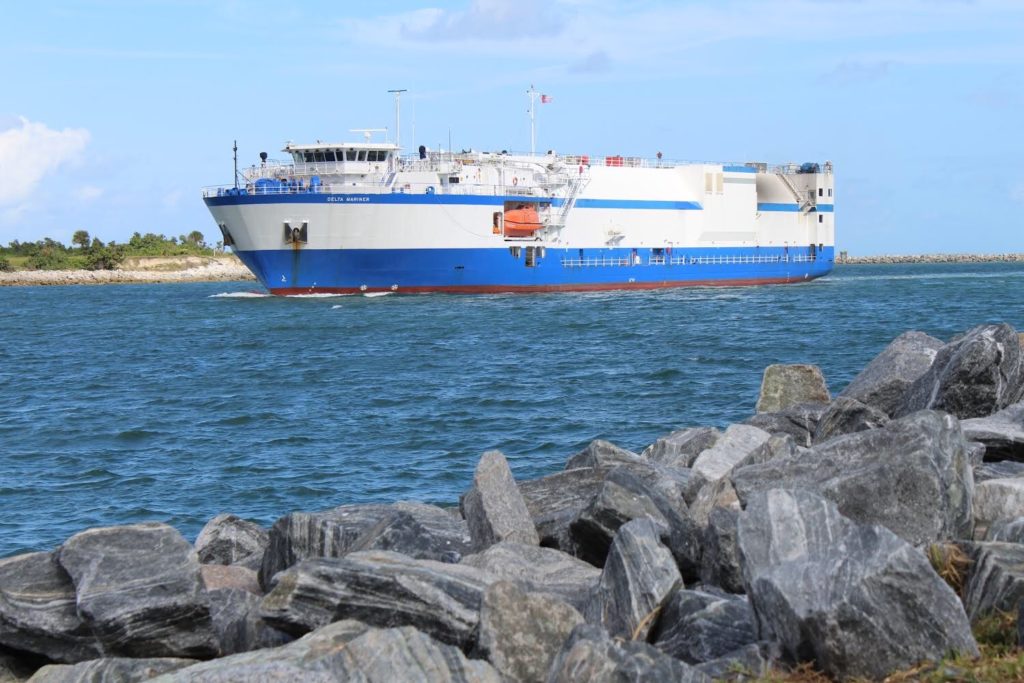 The Launch Vehicle Adapter (LVA) that will attach Boeing's CST-100 Starliner spacecraft to an Atlas V rocket for an uncrewed flight test to the International Space Station arrived at Cape Canaveral, Fla. Nov. 12, after traveling by ship nearly 2,000 miles from the United Launch Alliance (ULA) factory in Decatur, Ala.
Technicians unloaded the elements and they were transported for the LVA to begin integrated operations with the rocket's Centaur upper stage.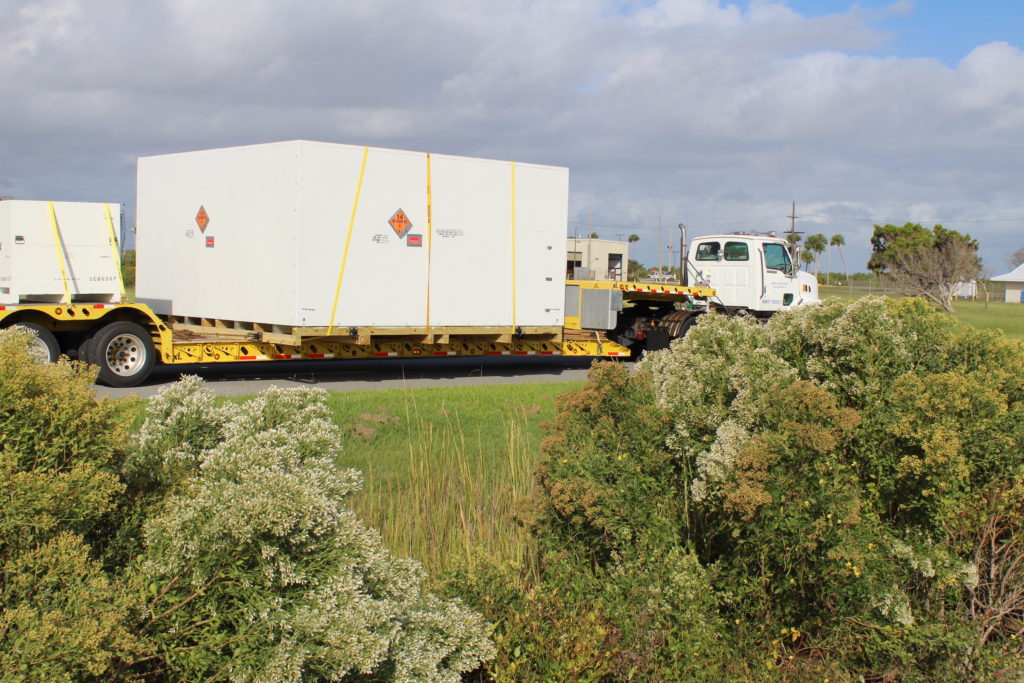 The LVA is the specially-designed structure that will be fitted to the top of Centaur. It will soon be attached to the Centaur during pre-launch stacking operations and eventually support the Starliner spacecraft during launch of Boeing's Orbital Flight Test (OFT), targeted for March 2019.
Also part of the LVA is the aeroskirt, which ULA designed in collaboration with Boeing and NASA for added aerodynamic stability during flight. This metallic orthogrid structure will smooth the air flow over the Starliner-Atlas V vehicle, and will separate from the vehicle after the first stage of flight during normal operations. The aeroskirt also has provisions for venting in the unlikely event the Starliner abort engines are fired.
OFT is part of NASA's Commercial Crew Program to return human spaceflight launch capability to the U.S. Following the uncrewed flight test, Boeing will launch its Crew Flight Test, which will carry two NASA astronauts and one Boeing astronaut to the International Space Station.