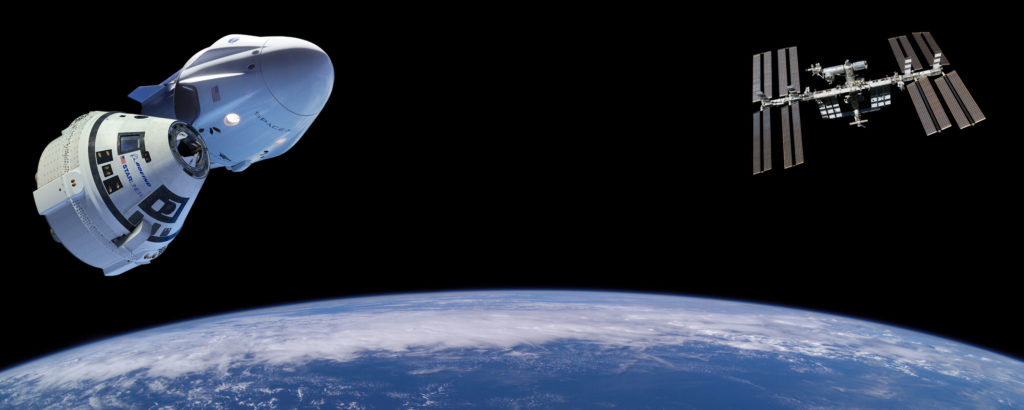 *NASA and Boeing provided updates on Oct. 11, 2019. For the details on Boeing flight tests and the schedule, visit https://go.nasa.gov/328xeSL.
NASA and its Commercial Crew Program providers Boeing and SpaceX have agreed to move the target launch dates for the upcoming inaugural test flights of their next generation American spacecraft and rockets that will launch astronauts to the International Space Station.
The agency now is targeting March 2 for launch of SpaceX's Crew Dragon on its uncrewed Demo-1 test flight. Boeing's uncrewed Orbital Flight Test is targeted for launch no earlier than April.
These adjustments allow for completion of necessary hardware testing, data verification, remaining NASA and provider reviews, as well as training of flight controllers and mission managers.
The uncrewed test flights will be the first time commercially-built and operated American spacecraft designed for humans will dock to the space station. The first flights are dress rehearsals for missions with astronauts aboard the vehicles. Commercial crew has continued working toward these historic missions throughout the month of January.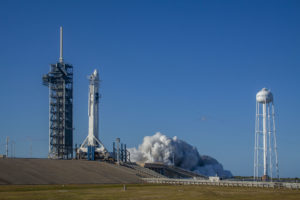 "The uncrewed flight tests are a great dry run for not only our hardware, but for our team to get ready for our crewed flight tests," said Kathy Lueders, Commercial Crew Program manager. "NASA has been working together with SpaceX and Boeing to make sure we are ready to conduct these test flights and get ready to learn critical information that will further help us to fly our crews safely. We always learn from tests."
In January, SpaceX successfully completed a static fire test of its Falcon 9 with Crew Dragon atop the rocket at Kennedy Space Center's Launch Complex 39A in Florida, in preparation for Demo-1.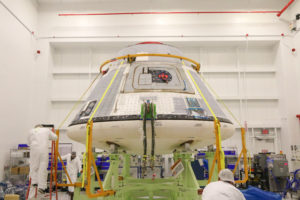 Boeing's CST-100 Starliner continues to undergo testing in preparation for its Orbital Flight Test, and United Launch Alliance is conducting final processing of the Atlas V rocket that will launch Starliner from Space Launch Complex 41 at Cape Canaveral Air Force Station in Florida.
"There still are many critical steps to complete before launch and while we eagerly are anticipating these launches, we will step through our test flight preparations and readiness reviews," said Lueders. "We are excited about seeing the hardware we have followed through development, integration, and ground testing move into flight."
NASA's Commercial Crew Program will return human spaceflight launches to U.S. soil, providing safe, reliable and cost-effective access to low-Earth orbit and the space station on systems that meet safety and performance requirements.
To meet NASA's requirements, the commercial providers must demonstrate their systems are ready to begin regular flights to the space station. After the uncrewed flight tests, Boeing and SpaceX will complete a flight test with crew prior to being certified by NASA for crew rotation missions. The following planning dates reflect inputs by the Commercial Crew Program and the two companies and are current as of Feb. 4, 2019.
Test Flight Planning Dates:
SpaceX Demo-1 (uncrewed): March 2, 2019
Boeing Orbital Flight Test (uncrewed): NET April 2019
Boeing Pad Abort Test: NET May 2019
SpaceX In-Flight Abort Test: June 2019
SpaceX Demo-2 (crewed): July 2019
Boeing Crew Flight Test (crewed): NET August 2019
SpaceX also completed a pad abort test in 2015. Following the test flights, NASA will review performance data and resolve any necessary issues to certify the systems for operational missions. Boeing, SpaceX and the Commercial Crew Program are actively working to be ready for the operational missions. As with all human spaceflight vehicle development, learning from each test and adjusting as necessary to reduce risk to the crew may override planning dates.