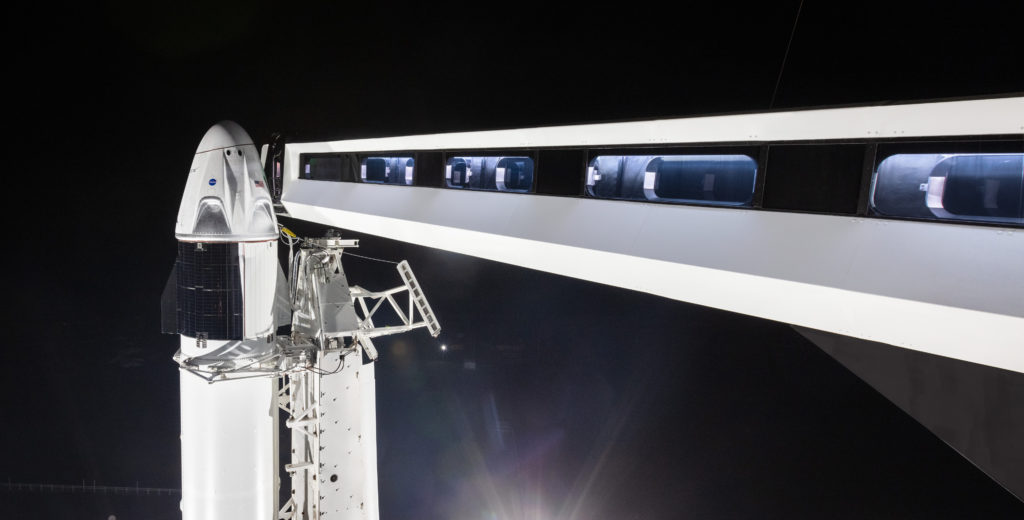 NASA and SpaceX are holding a flight readiness review today at the agency's Kennedy Space Center in Florida. SpaceX will launch its first uncrewed test flight of the Crew Dragon spacecraft on a Falcon 9 rocket from Launch Complex 39A as part of NASA's Commercial Crew Program. The flight is an important step in returning human launches on American rockets and spacecraft to the International Space Station from U.S. soil since 2011. The meeting provides NASA and SpaceX the opportunity to assess the mission status, the currently targeted launch date and the work that needs to be completed prior to the critical flight test.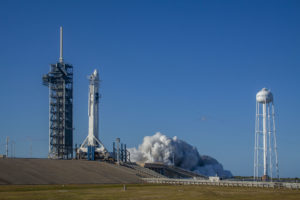 William Gerstenmaier, associate administrator for Human Exploration and Operations at NASA Headquarters, is leading the meeting. The senior SpaceX official at the review is Hans Koenigsmann, vice president for Build and Flight Reliability.
More than 100 people from across the agency and at SpaceX are gathered to hear presentations from key leaders such as Kathy Lueders, manager for the Commercial Crew Program, and Kirk Shireman, manager for the International Space Station Program. The emphasis of the review is on the readiness of flight for the SpaceX Crew Dragon spacecraft and systems for an uncrewed test mission to the International Space Station, the readiness of the station program and international partners to support the flight during the current mission, Expedition 58, and the certification of flight readiness.
The mission objectives for this flight test, referred to as Demo-1 are to demonstrate end-to-end operations performance of the Falcon 9 rocket, Crew Dragon spacecraft and ground systems, as well as in-orbit, docking and landing operations. Systems under review include on-orbit operation of the Crew Dragon's avionics system, docking system, communications/telemetry systems, environmental control systems, solar arrays and electrical power systems and the propulsion systems. The test flight will demonstrate performance of the guidance, navigation and control systems of the Falcon 9 and Crew Dragon through ascent, on-orbit, and entry.
Following the flight, teams will assess acoustic and vibration levels, and loads across the Crew Dragon exterior and interior.
The flight test will provide valuable data NASA will review as part of the process to certify SpaceX's crew transportation system is as safe as possible for carrying astronauts to and from the space station.
The meeting will conclude with a poll of all the members of the review board. Approximately one hour after conclusion of the meeting, NASA will hold a news briefing that can be watched online at http://www.nasa.gov/live