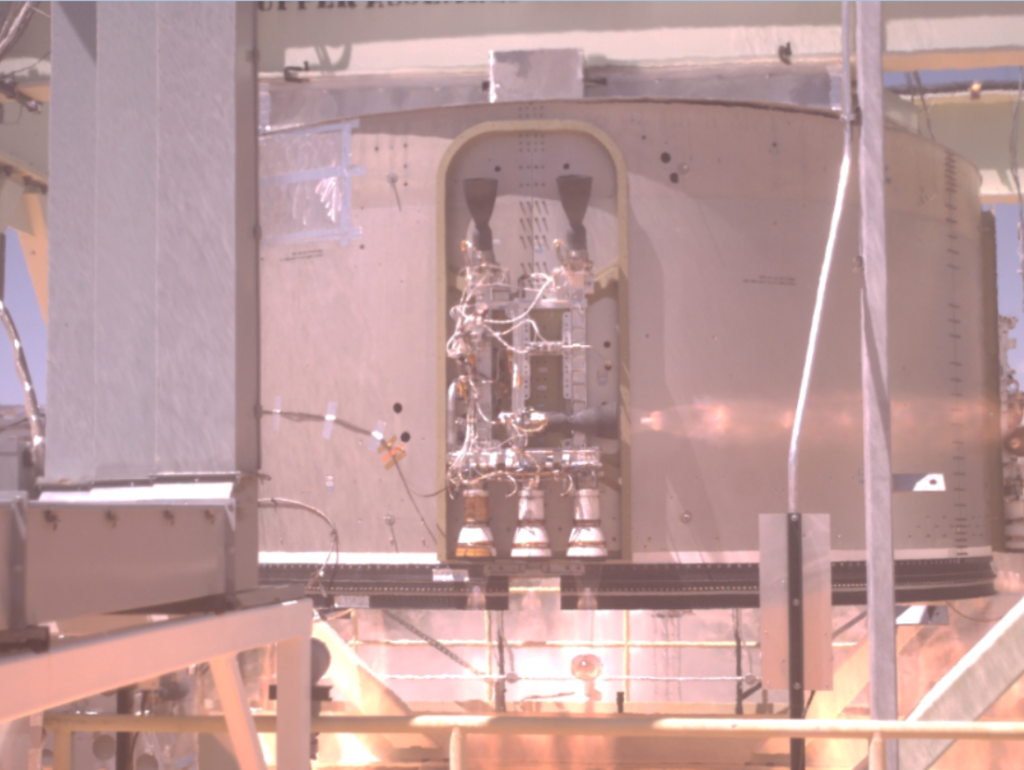 Boeing's CST-100 Starliner propulsion system was put to the test on Thursday at NASA's White Sands Test Facility in New Mexico in support of NASA's Commercial Crew Program. Teams ran multiple tests on Starliner's in-space maneuvering system and the spacecraft's launch abort system, which are key elements on the path to restore America's capability to fly astronauts to the International Space Station on American rockets and spacecraft from U.S. soil.
The test used a flight-like Starliner service module with a full propulsion system comprising of fuel and helium tanks, reaction control system and orbital maneuvering and attitude control thrusters, launch abort engines and all necessary fuel lines and avionics.
During the test:
19 thrusters fired to simulate in-space maneuvers.
12 thrusters fired to simulate a high-altitude abort.
22 propulsion elements, including the launch abort engines, fired to simulate a low-altitude abort.
Boeing's Starliner will launch on a United Launch Alliance Atlas V rocket from Space Launch Complex-41 at Cape Canaveral Air Force Station in Florida. The company will complete a Starliner pad abort test and uncrewed flight test, called Orbital Flight Test, to the station ahead of the first flight test with a crew onboard. As commercial crew providers, Boeing and SpaceX, begin to make regular flights to the space station, NASA will continue to advance its mission to go beyond low-Earth orbit and establish a human presence on the Moon with the ultimate goal of sending astronauts to Mars.