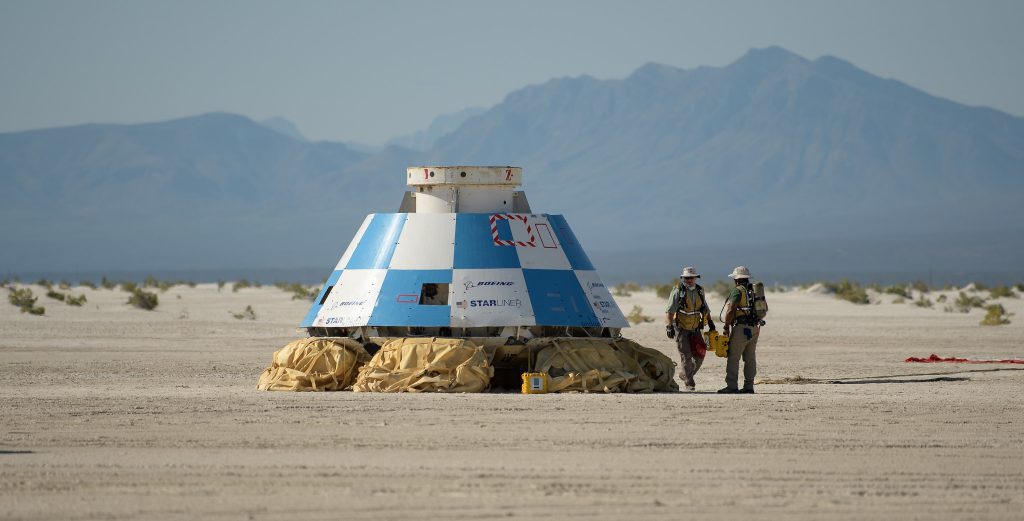 Boeing, NASA and the U.S. Army conducted exercises, known as mission dress rehearsals, for Boeing's upcoming CST-100 Starliner missions to the International Space Station. This series of rehearsals at the White Sands Missile Range in New Mexico focused on the landing and recovery aspect of Starliner's mission, and was one of three of Boeing's formal dress rehearsals that took place over the last couple of weeks as part of NASA's Commercial Crew Program.
Unlike any other American-made orbital crew capsule, Boeing's CST-100 Starliner is designed to land on land, and is expected to touch down at one of five potential landing zones in the western United States, including two at White Sands, New Mexico. During last week's integrated rehearsal, teams practiced recovering Starliner and extricating crews in more than a half dozen different landing scenarios covering both the upcoming uncrewed and crewed test flights. The rehearsals included all of the recovery personnel and equipment necessary to locate, safe and cool the spacecraft prior to opening the hatch.
Astronauts Mike Fincke and Nicole Mann of NASA and Chris Ferguson from Boeing observed a few of the exercises to better understand what will be happening outside Starliner before ground teams can open the hatch and officially welcome them back to Earth. During the final "run-for-record," obstacles were introduced in order to simulate an emergency scenario, in which the team succeeded at locating the Starliner and opening the hatch in less than an hour.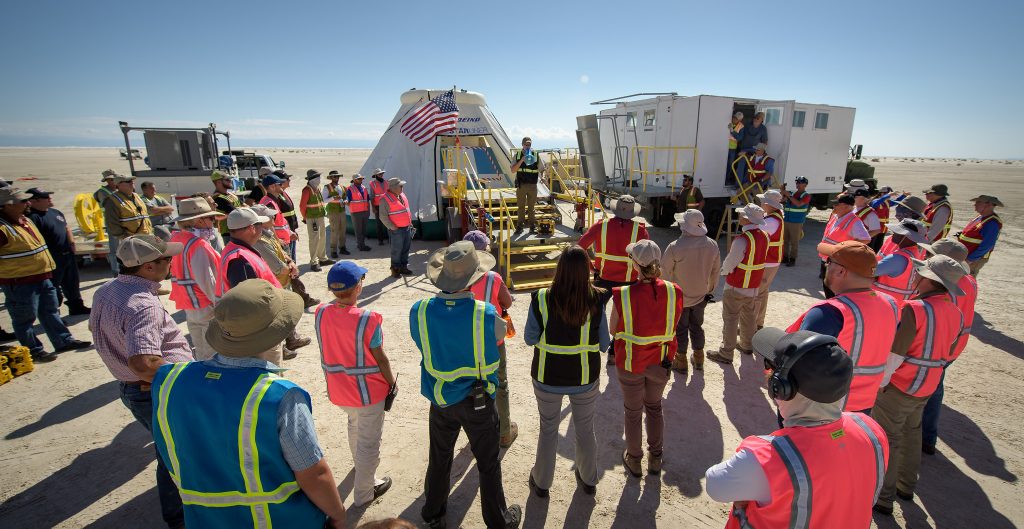 Earlier rehearsals included simulating a Starliner launch and ascent through docking to the space station, as well as undocking from station through landing the spacecraft on land in the western United States.
These exercises are a necessary step in preparing the teams for all aspects of a mission from launch to landing. This series of rehearsals has taken place ahead of Boeing's uncrewed Orbital Flight Test to the space station, in which the Starliner will launch atop a United Launch Alliance Atlas V rocket from Space Launch Complex 41 at Cape Canaveral Air Force Station in Florida.
As commercial crew providers Boeing and SpaceX begin to make regular flights to the space station, NASA will continue to advance its mission to go beyond low-Earth orbit and establish a human presence on the Moon with the ultimate goal of sending astronauts to Mars.