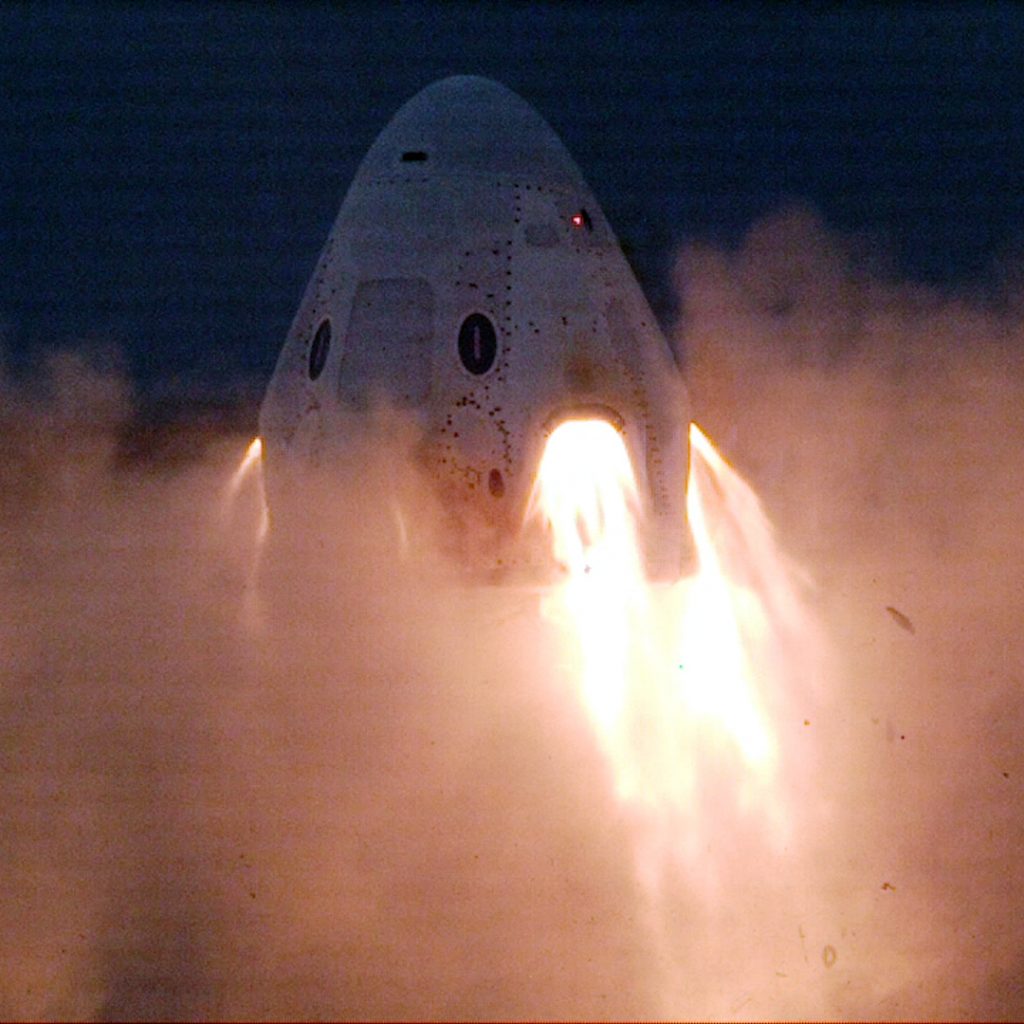 NASA and SpaceX are targeting no earlier than Jan. 4, 2020, for a critical In-Flight Abort Test of the Crew Dragon spacecraft from Launch Complex 39A at the Kennedy Space Center, Florida, pending U.S. Air Force Eastern Range approval.
As part of the test, SpaceX will configure Crew Dragon to trigger a launch escape shortly after liftoff and demonstrate Crew Dragon's capability to safely separate from the Falcon 9 rocket in the unlikely event of an in-flight emergency. The demonstration also will provide valuable data toward NASA certifying SpaceX's crew transportation system for carrying astronauts to and from the International Space Station.
The demonstration of Crew Dragon's launch escape system is part of NASA's Commercial Crew Program and is one of the final major tests for the company before NASA astronauts will fly aboard the spacecraft.
The In-Flight Abort Test follows a series of static fire engine tests of the spacecraft conducted Nov. 13 near SpaceX's Landing Zone 1 on Cape Canaveral Air Force Station in Florida.