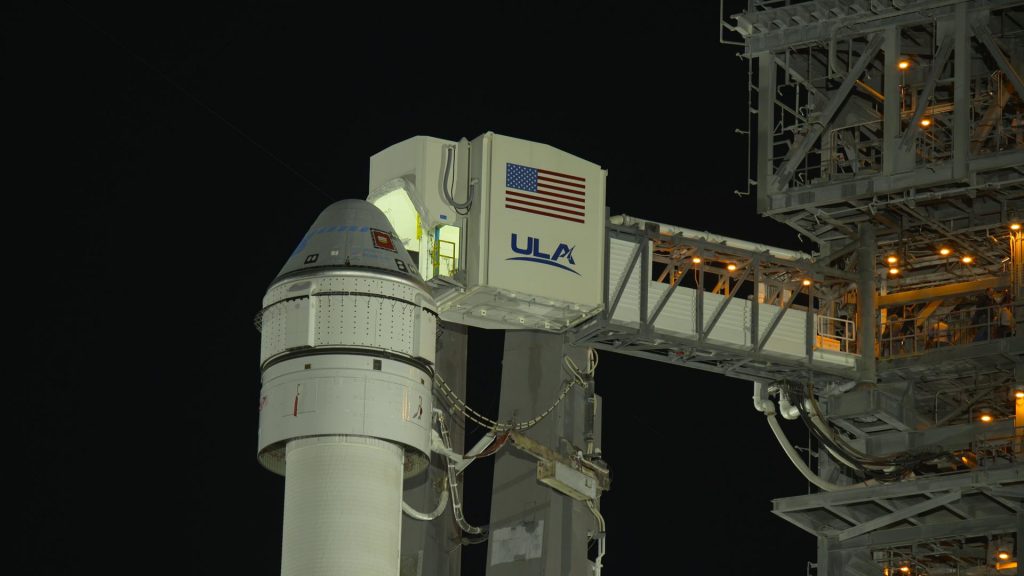 When Boeing's Orbital Flight Test (OFT) launches on Dec. 20, 2019, it will be a major step toward returning human spaceflight capability to the U.S.
The uncrewed mission for NASA's Commercial Crew Program will rendezvous and dock Boeing's CST-100 Starliner spacecraft with the International Space Station and return to Earth on Dec. 28. Starliner will launch atop a United Launch Alliance Atlas V rocket from Space Launch Complex 41 (SLC-41) at Cape Canaveral Air Force Station in Florida.
"This test flight will give us valuable data about Starliner's performance in the actual environment through each phase of flight and demonstrate its capability to transport crew to the space station and bring them home safely," said Trip Healey, NASA's mission manager for OFT. "Being on the cusp of this huge moment in history is really exciting."
Data from the mission will validate spacecraft system performance and will move Starliner farther down the path toward its first flight with astronauts aboard — Boeing's Crew Flight Test (CFT).
NASA astronauts Michael Fincke and Nicole Mann and Boeing astronaut Chris Ferguson will be onboard Starliner for CFT. All three were on hand when the spacecraft for this flight test rolled out of Boeing's Commercial Crew and Cargo Processing Facility at NASA's Kennedy Space Center in Florida on Nov. 21, making the roughly six mile trek on a transport vehicle to SLC-41 to be mated atop the Atlas V rocket.
Read the full story at https://www.nasa.gov/feature/boeing-and-nasa-approach-milestone-orbital-flight-test.