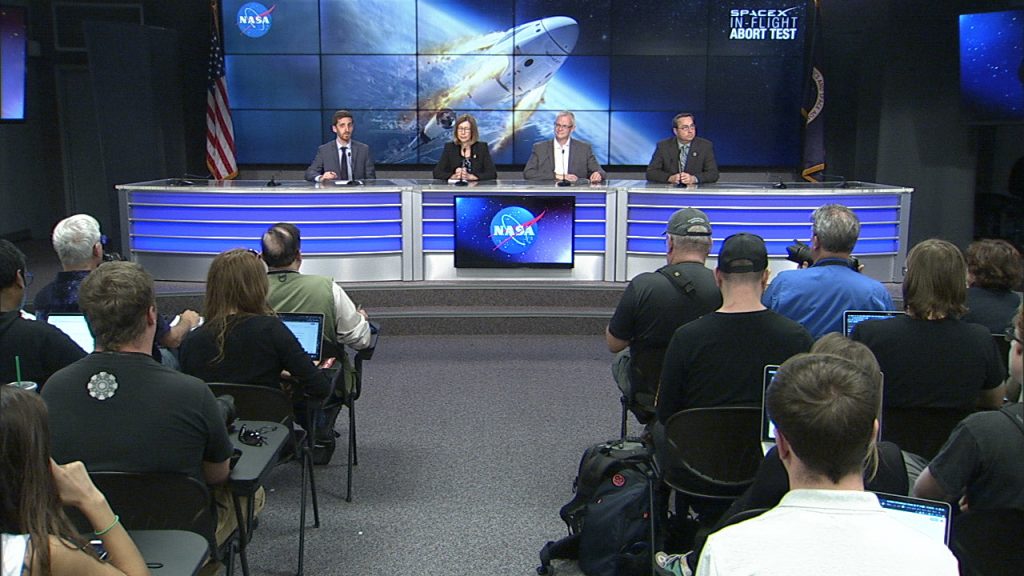 The pretest news conference for NASA and SpaceX's in-flight abort demonstration is ongoing at NASA's Kennedy Space Center in Florida. Tune in to NASA TV or the agency's website to view the event.
Participants are:
Kathy Lueders, manager, NASA Commercial Crew Program
Benji Reed, director Crew Mission Management, SpaceX
Mike McAleenan, launch weather officer, 45th Space Wing
In-flight abort is scheduled for Saturday, Jan. 18, at 8 a.m. EST. There is a four-hour test window; liftoff will be from Kennedy's Launch Complex 39A. The demonstration will be broadcast live on NASA TV and the agency's website.