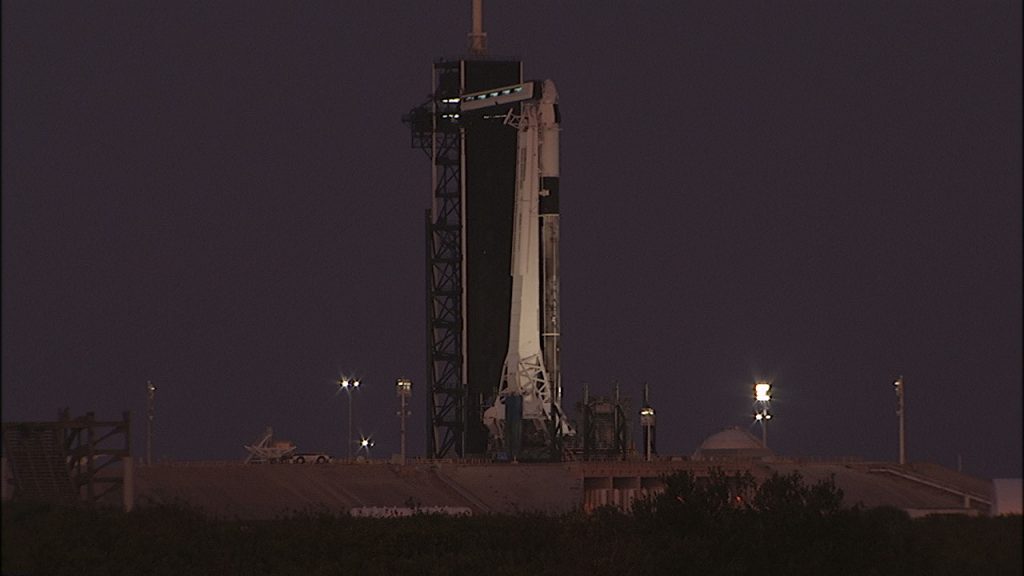 NASA and SpaceX now are targeting 10 a.m. EST Sunday, Jan. 19, for launch of the company's In-Flight Abort Test from Launch Complex 39A in Florida, which will demonstrate Crew Dragon's ability to safely escape the Falcon 9 rocket in the event of a failure during launch. The abort test has a six-hour launch window ending at 2 p.m. this afternoon.
The test launch will air on NASA Television and the agency's website. Here's the upcoming mission coverage:
 Sunday, Jan. 19
9:40 a.m. – NASA TV test coverage begins for the 10 a.m. liftoff
11:30 a.m. – Post-test news conference at Kennedy, with the following representatives:

NASA Administrator Jim Bridenstine
SpaceX representative
Kathy Lueders, manager, NASA Commercial Crew Program
Victor Glover, astronaut, NASA Commercial Crew Program
Mike Hopkins, astronaut, NASA Commercial Crew Program
The time adjustment for today's launch attempt, splashdown and recovery of the Crew Dragon spacecraft allows for the best time to perform the abort demonstration based on weather conditions.
The U.S. Air Force 45th Space Wing continues to predict a 60% chance of favorable weather for launch toward the opening of the window with a 40% chance toward the end of the window. The primary concerns for launch day are the thick cloud layer and flight through precipitation rules during the launch window.
Learn more about NASA's Commercial Crew Program by following the commercial crew blog, @commercial_crew and commercial crew on Facebook.