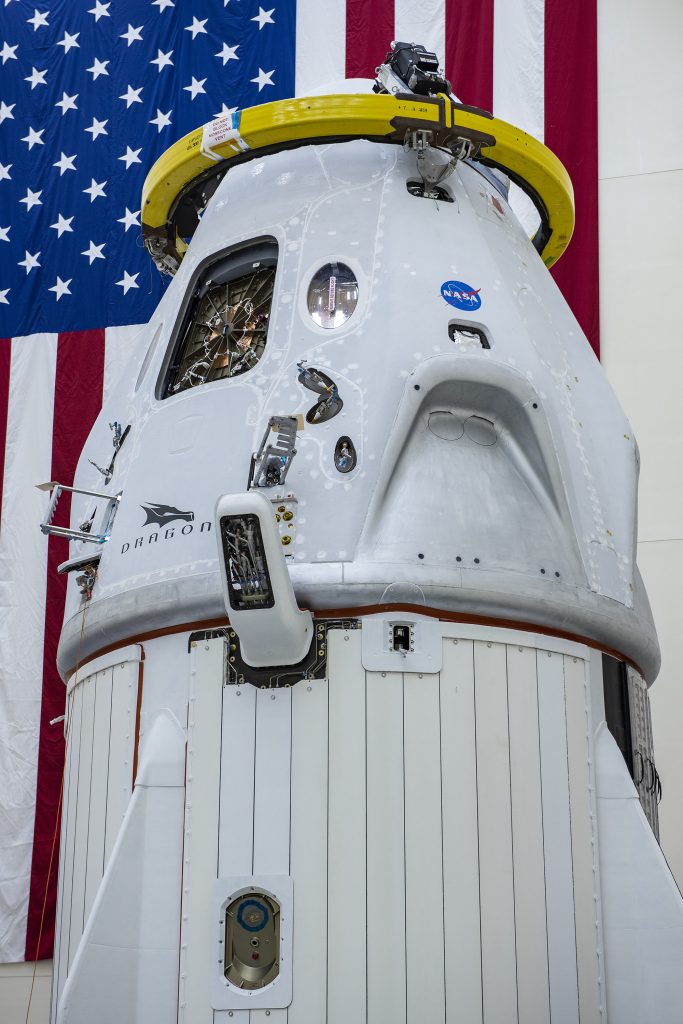 The SpaceX Crew Dragon trunk was secured to the spacecraft on Thursday, April 30, at Cape Canaveral Air Force Station, Florida, in preparation for launch of NASA's SpaceX Demo-2 mission.
NASA astronauts Robert Behnken and Douglas Hurley will fly to the International Space Station aboard the Crew Dragon spacecraft launched atop a Falcon 9 rocket. Liftoff from Kennedy Space Center's Launch Complex 39A is slated for May 27 at 4:32 p.m. EDT.
Demo-2 will serve as an end-to-end test of SpaceX's crew transportation system, paving the way for NASA to certify the system for regular crewed flights to the orbiting laboratory as a part of NASA's Commercial Crew Program. NASA's SpaceX Demo-2 mission will be the first crewed flight to launch from U.S. soil since the conclusion of the Space Shuttle Program in 2011.
Photo credit: SpaceX