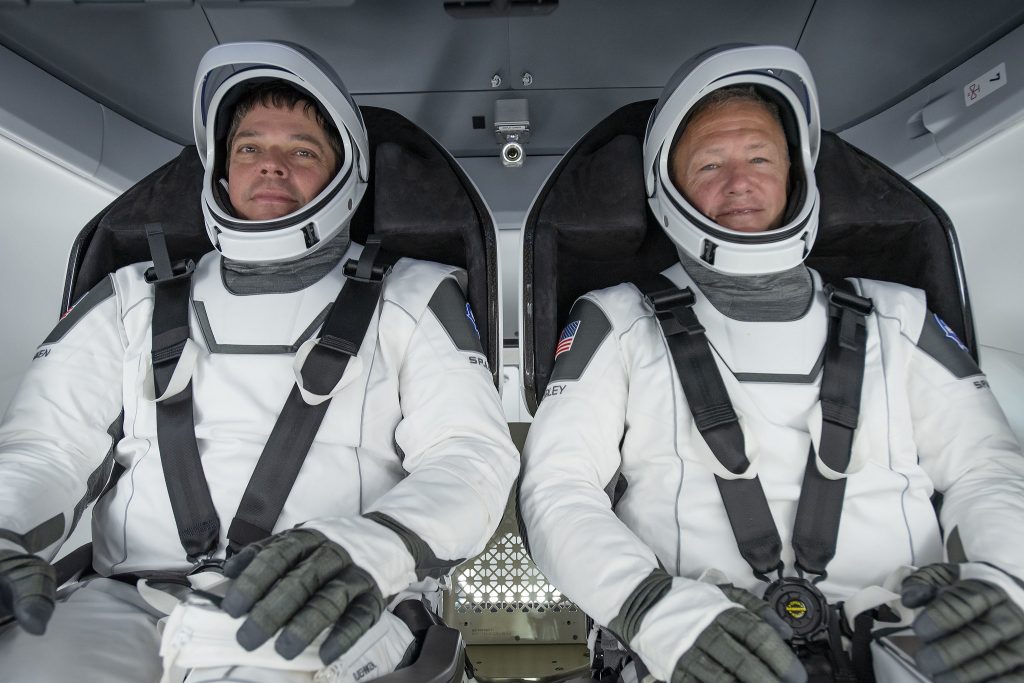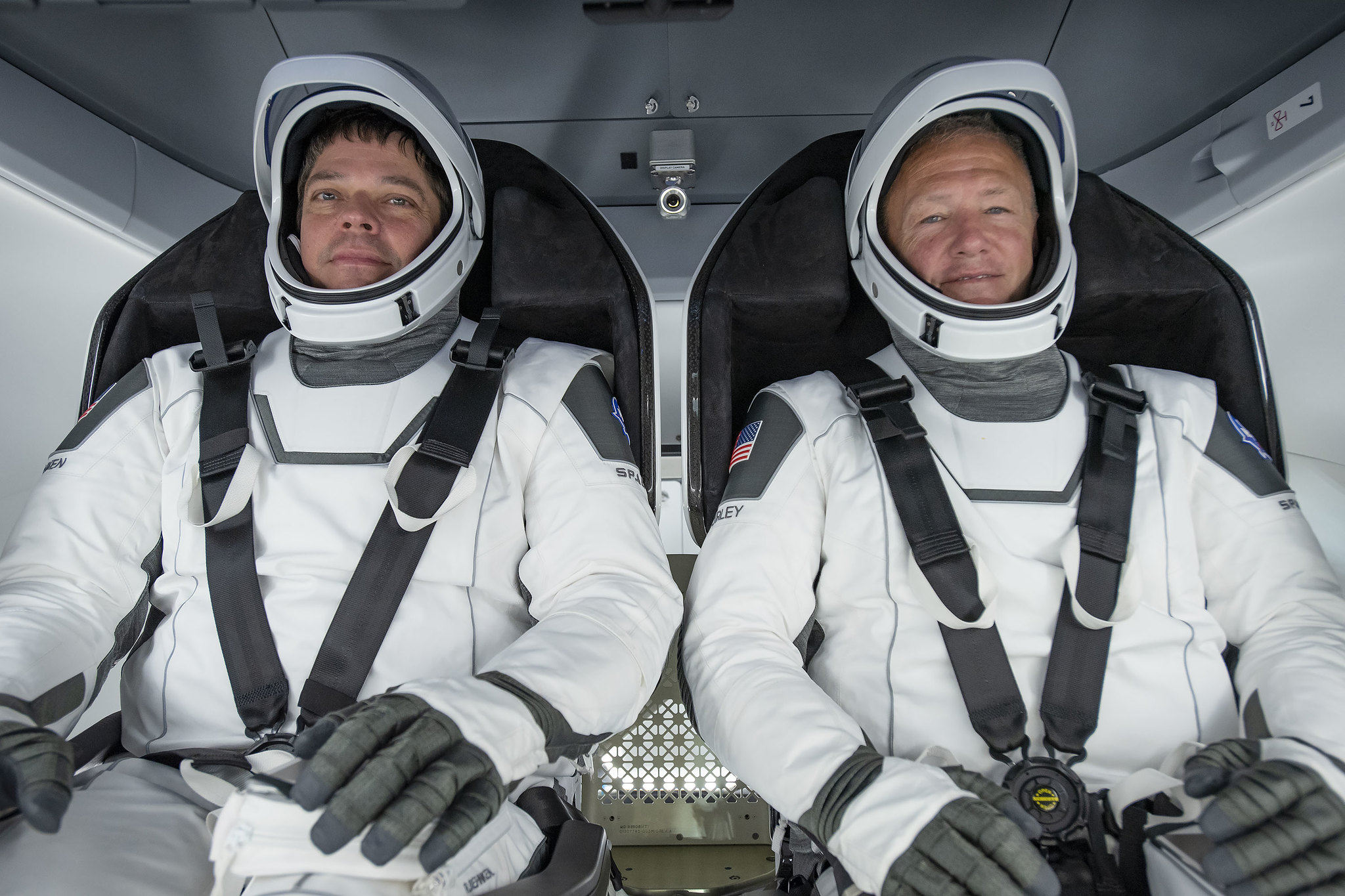 SpaceX Demo-2 astronauts Robert Behnken and Douglas Hurley will suit up inside the suit room in the Astronaut Crew Quarters inside Kennedy's Neil Armstrong Operations and Checkout Building. A team of SpaceX suit technicians will help them as they put on their custom-fitted spacesuits and check the suits for leaks.
SpaceX spacesuits are designed for safety and functionality – but with a nod to comfort and style. The primary purpose of the spacesuit is to provide a cocoon of pressurization, protecting from potential depressurization. A port on the suit's thigh connects to life support systems, including air and power. The suits also include touchscreen-compatible gloves and a flame-resistant outer layer.
The helmet is custom manufactured using 3D printing technology and includes integrated valves, mechanisms for visor retraction and locking, and microphones.