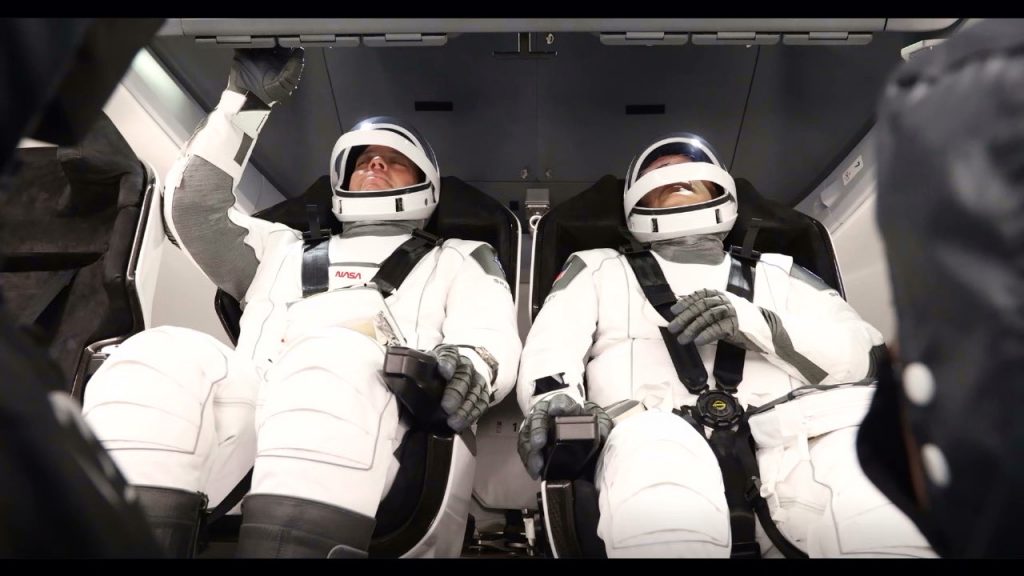 NASA's SpaceX Demo-2 crew is now onboard!
Demo-2 spacecraft commander Douglas Hurley entered the SpaceX Crew Dragon spacecraft first, followed shortly after by Demo-2 joint operations commander Robert Behnken, who sits to Hurley's right. SpaceX technicians are helping them get situated and buckled in.
As the astronauts board, their seats are configured in the upright position; later, prior to closure of the spacecraft's side hatch, the seats will be rotated into a reclined position for flight.
During their time in the White Room – a sealed, clean space that prevents humidity or contaminants from getting into the spacecraft while the hatch is open – the astronauts paused to sign the wall above a NASA logo.