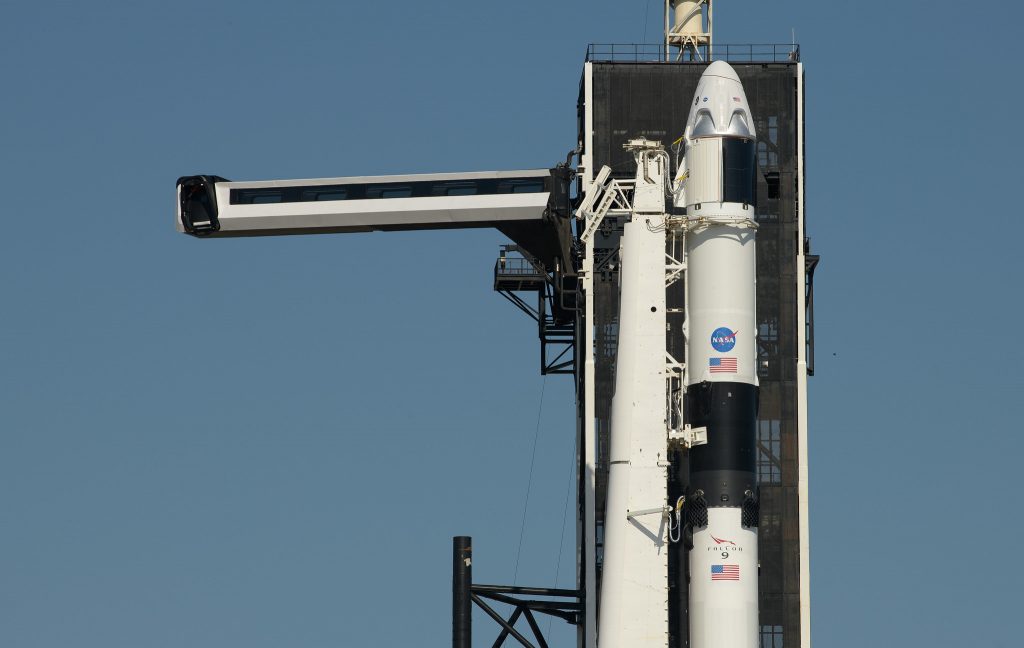 The delta Launch Readiness Review for NASA's SpaceX Demo-2 test flight with NASA astronauts Robert Behnken and Douglas Hurley to the International Space Station has concluded at the agency's Kennedy Space Center in Florida.
The review covered the preparations for the second launch attempt for the Demo-2 test flight including the status of the Crew Dragon spacecraft, Falcon 9 rocket and the ground systems at Launch Complex 39A. This review focused on the technical readiness for launch, and mission teams were "go" for a second launch attempt.
NASA and SpaceX now will turn attention to the weather around the launch site and the entire flight path for the Crew Dragon spacecraft. During the upcoming discussions, launch teams will hear the latest weather projections from the U.S. Air Force 45th Weather Squadron, SpaceX and the Spaceflight Meteorology Group at the Mission Control Center at NASA's Johnson Space Center in Houston. Teams will consider all options that give the best opportunities for a successful mission, including evaluating technical readiness, weather around the launch pad, weather and sea states in the flight path of Crew Dragon, the location of the space station for mission phasing, and ensuring the launch teams and astronauts get the needed rest between launch attempts. Together, teams will look to find the best possible opportunities for a successful launch and docking of the Crew Dragon to the space station. The next available attempts are on Saturday, May 30 and Sunday, May 31. SpaceX also has requested a backup launch opportunity on Tuesday, June 2, to protect for the additional opportunity, if needed.
Demo-2 will be SpaceX's final test flight to validate its crew transportation system, including the Crew Dragon, Falcon 9, launch pad and operations capabilities. During the mission, the crew and SpaceX mission controllers will verify the performance of the spacecraft's environmental control system, displays and control system, maneuvering thrusters, autonomous docking capability, and more.