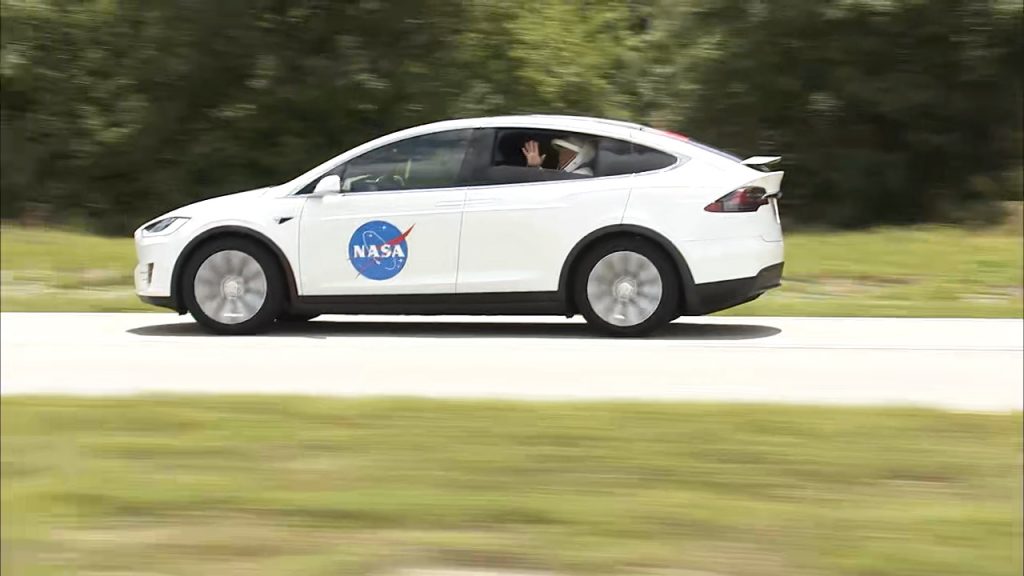 NASA astronauts Robert Behnken and Douglas Hurley are on their way to Kennedy Space Center's Launch Pad 39A after departing the Neil Armstrong Operations and Checkout Building across the spaceport.
Their ride to the pad is a white, customized Tesla Model X outfitted with cooling air for the crew's suits. Their vehicle – which bears a license plate meaning "ISS Bound" – is traveling in the middle of a convoy including support team members and security personnel.
At the launch site, the SpaceX Falcon 9 rocket and Crew Dragon spacecraft are ready for the crew's arrival.