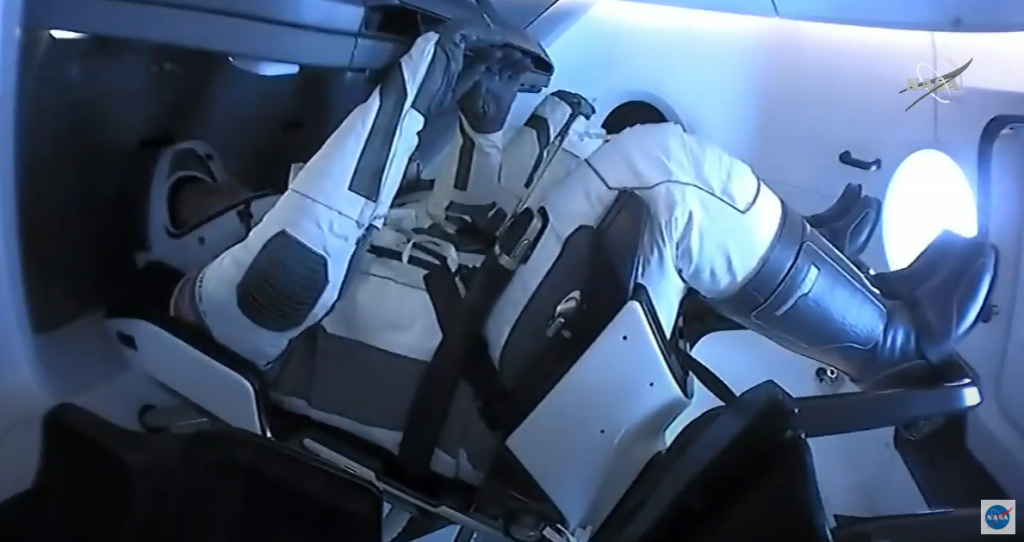 The SpaceX Crew Dragon, having undocked from the International Space Station at 7:35 p.m. EDT, is now moving away from the orbiting laboratory. The spacecraft just exited the Keep Out Sphere, an imaginary boundary extending 200 meters out from the station. NASA astronauts Robert Behnken and Douglas Hurley, aboard Crew Dragon, are beginning the return trip to Earth, signaling the upcoming conclusion of the agency's SpaceX Demo-2 mission, and end-to-end flight test designed to help certify SpaceX's crew transportation system for regular crewed flights to and from the station under the agency's Commercial Crew Program.
"It's been a great two months, and we appreciate all you've done as a crew to help us prove out Dragon on its maiden flight," said Hurley, addressing Expedition 63 Commander Chris Cassidy and Russian cosmonauts Anatoly Ivanishin and Ivan Vagner following Crew Dragon's departure from the orbiting laboratory.
Behnken and Hurley will spend the night in orbit before beginning the journey home. Splashdown is scheduled for 2:48 p.m. EDT on Sunday.