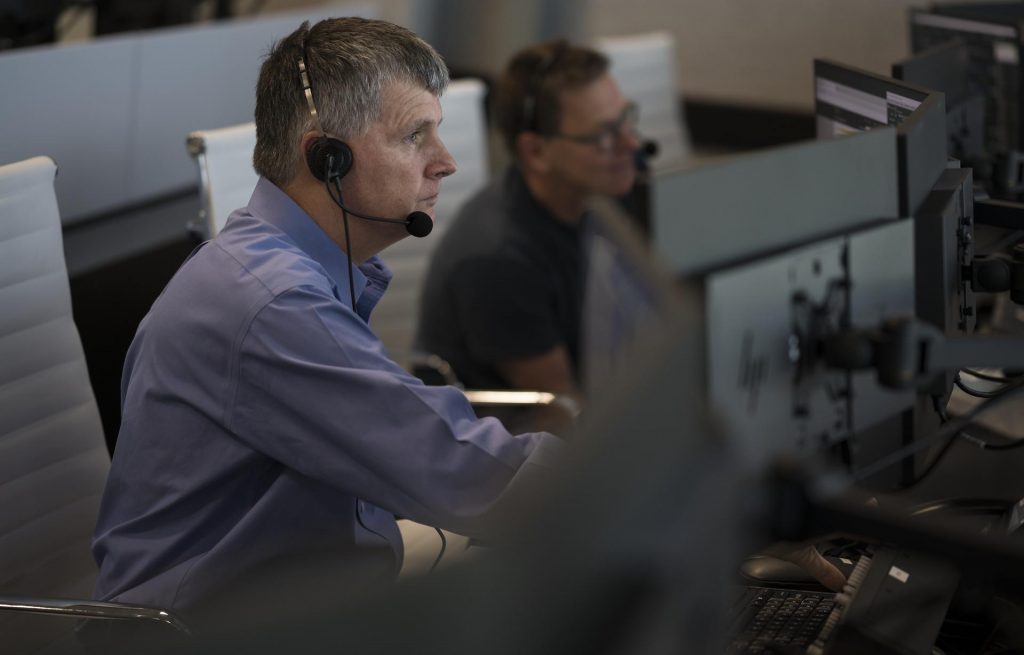 The National Society of Professional Engineers (NSPE) has named Steve Stich, manager of NASA's Commercial Crew Program (CCP), as the agency's Federal Engineer of the Year. Sponsored by Professional Engineers in Government, the award honors engineers of federal agencies that employ at least 50 engineers worldwide.
Stich was recognized during a virtual award ceremony on Wednesday, Feb. 24, alongside recipients from the National Park Service, the Food and Drug Administration, the U.S. Air Force, and others.
"This is such an honor and one granted based on the tremendous team with which I am privileged to work," Stich said. "I'm so proud of everything that we've accomplished together, and I'm really looking forward to what lies ahead this year for CCP and NASA as a whole."
Stich oversees the development of commercial spacecraft and the certification required to safely send astronauts to the International Space Station. As the CCP manager, Stich played a role in returning human spaceflight capability to the United States following the retirement of the Space Shuttle Program in 2011.
He led the agency's SpaceX Demo-2 mission that carried NASA astronauts Robert Behnken and Douglas Hurley to the space station and returned them safely to Earth, validating SpaceX's transportation system for recurring, operational missions to the orbiting laboratory. Leading up to the mission, Stich provided final approval on vehicle design changes and system and vehicle component certifications. He also oversaw additional testing as required to reduce technical risk.
In the citation released from NASA Johnson Space Center's Award Office, Stich is recognized for his "exceptional leadership, vehicle design expertise, and risk-mitigation, paving the way for NASA to enable commercial low-Earth orbit (LEO) space transportation and for expanding access to space for users across the government, commercial customers, and academia."
He first started his career at NASA in 1987 and, since then, has led teams within multiple organizations and programs, including Johnson's Engineering, NASA's White Sands Test Facility, the shuttle program, and Johnson's Advanced Exploration Systems. His more than 33 years of expertise at NASA has allowed the agency to continue conducting technology and research investigations aboard the orbiting laboratory and also helped lay the framework for future deep space exploration missions under the Artemis program.
For a full list of award recipients, as well as the top 10 finalists for the NSPE 2021 Federal Engineer of the Year, visit https://www.nspe.org/resources/interest-groups/government/federal-engineer-the-year.