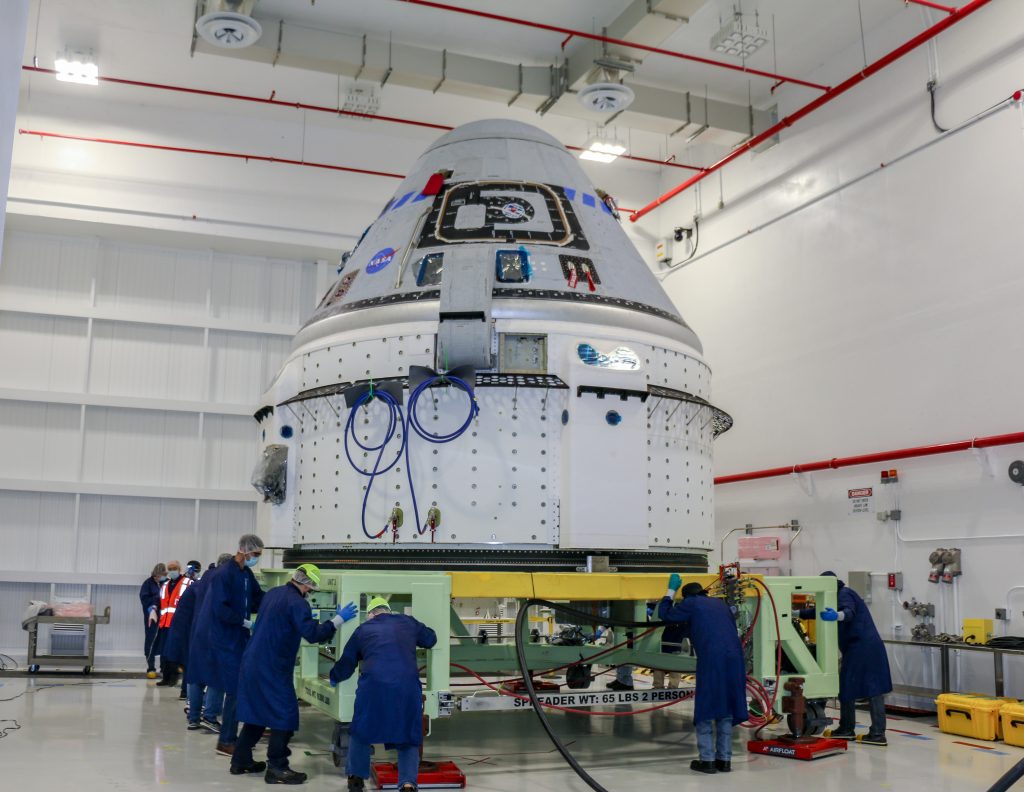 NASA and Boeing are continuing preparations ahead of Starliner's second uncrewed flight to prove the system can safely carry astronauts to and from the International Space Station.
Teams inside the Starliner production factory at NASA's Kennedy Space Center in Florida recently began fueling the Starliner crew module and service module in preparation for launch of Orbital Flight Test-2 (OFT-2) at 2:53 p.m. EDT on Friday, July 30. The fueling operations are expected to complete this week as teams load propellant inside the facility's Hazardous Processing Area and perform final spacecraft checks.
In the weeks ahead, mission control teams in Florida and Texas will continue conducting simulated mission dress rehearsals for the uncrewed OFT-2 and follow-on crewed missions. Starliner's landing and recovery teams also will perform an on-site checkout of one of the vehicle's landing zones.
Read the full story here.