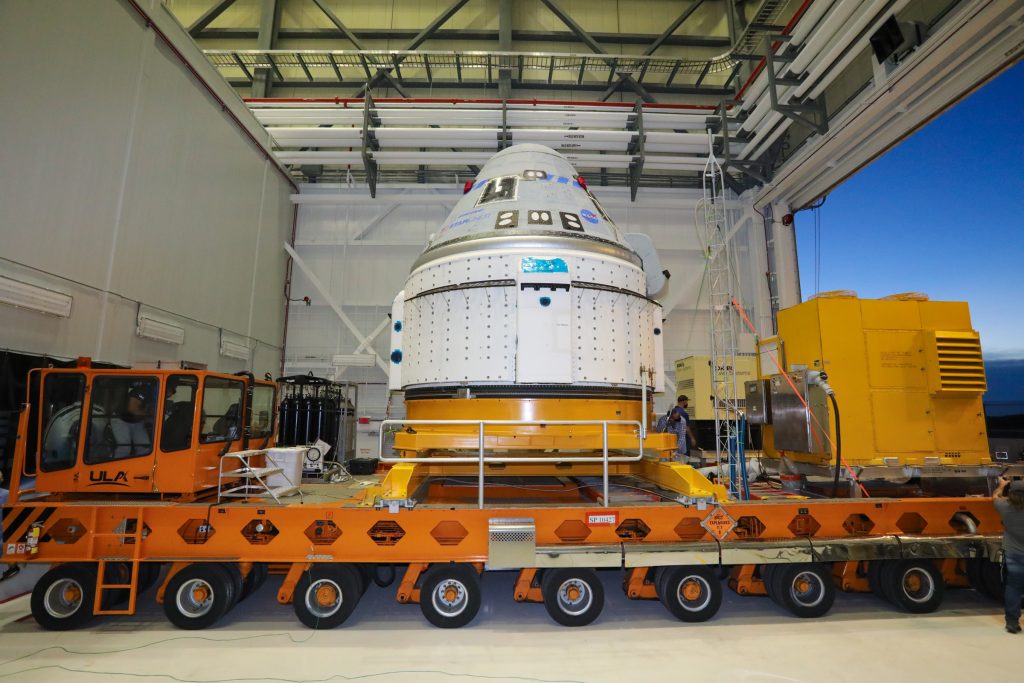 Teams from Boeing and United Launch Alliance (ULA) safely returned the CST-100 Starliner to its production facility in Florida on Aug. 19 for continued work on the spacecraft's service module propulsion system.
The Starliner Orbital Flight Test-2 spacecraft was removed from its Atlas V rocket inside the Vertical Integration Facility at Space Launch Complex-41 on Cape Canaveral Space Force Station in Florida and returned to the Commercial Crew and Cargo Processing Facility on NASA's Kennedy Space Center.
The team now will perform propulsion system checkouts inside the factory's hazardous processing area and determine the appropriate vehicle configuration for accessing and analyzing the system further. NASA and Boeing will recommend forward work as part of a formal process designed to aid in determining root cause and remediation steps.
In the weeks ahead, engineering teams from NASA and Boeing will work to diagnose and ultimately resolve a valve issue detected during the Aug. 3 countdown for NASA's Boeing Orbital Flight Test-2, and resulted in the decision to postpone the launch destined for the International Space Station.
NASA, Boeing, and ULA will establish a new launch date once the issue is resolved.