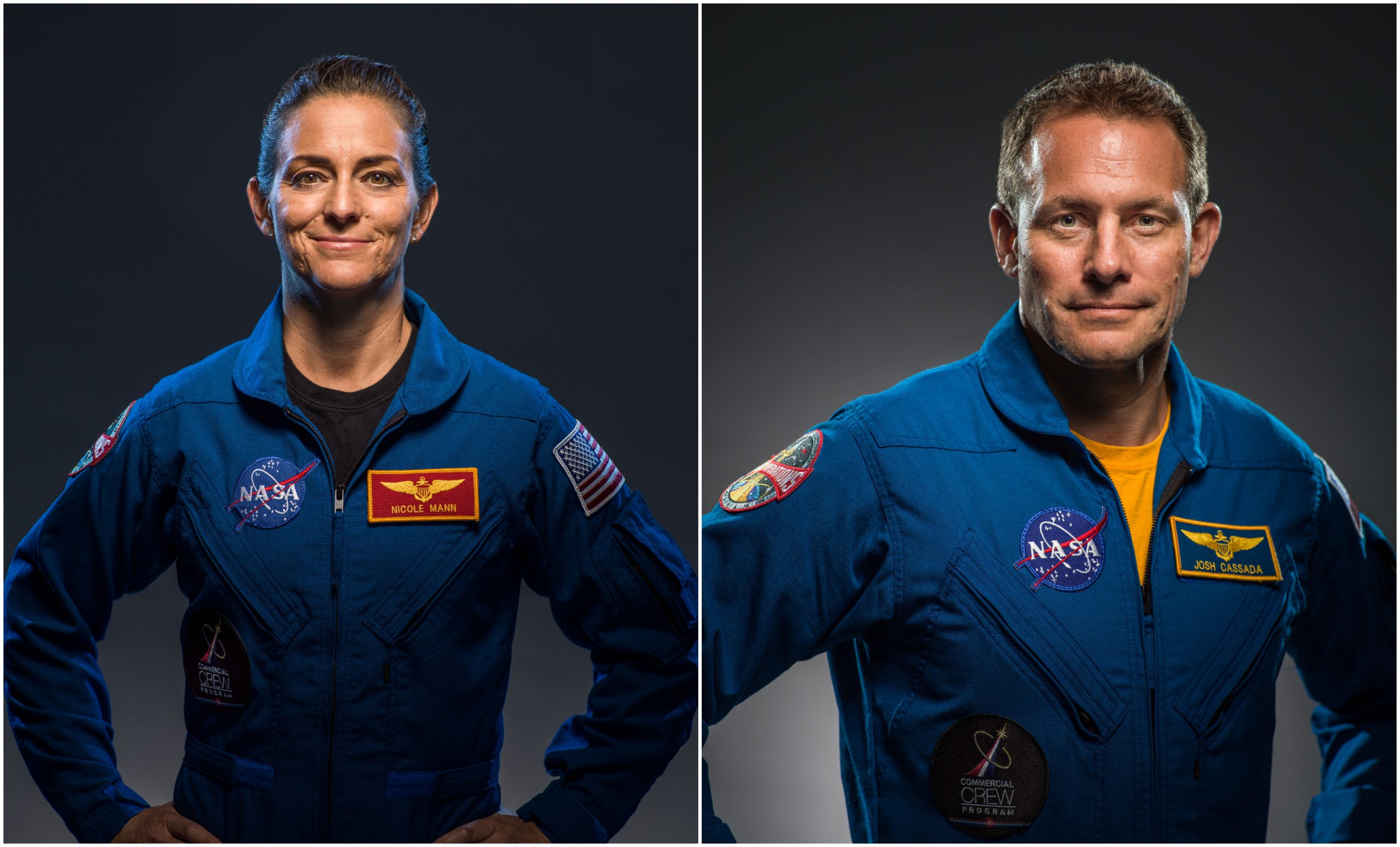 NASA has reassigned astronauts Nicole Mann and Josh Cassada to the agency's SpaceX Crew-5 mission to the International Space Station as part of the Commercial Crew Program.
Mann and Cassada will serve as spacecraft commander and pilot, respectively, for the Crew-5 mission. Additional crew members will be announced later.
Crew-5 is expected to launch no earlier than fall 2022 on a Falcon 9 rocket from Launch Complex 39A at NASA's Kennedy Space Center in Florida. The duo and their crewmates will join an expedition crew aboard station for a long duration stay to conduct science activities for the benefit of humanity and exploration.
Mann and Cassada previously were assigned to missions on NASA's Boeing Crew Flight Test and NASA's Boeing Starliner-1 mission, respectively. NASA decided it was important to make these reassignments to allow Boeing time to complete the development of Starliner while continuing plans for astronauts to gain spaceflight experience for the future needs of the agency's missions.
NASA astronauts Butch Wilmore, Mike Fincke, and Suni Williams will continue to provide experience for Boeing as the agency prepares for NASA's Boeing Crew Flight Test. Additional Boeing flight assignments will be made in the future.
Click here to read the full advisory.