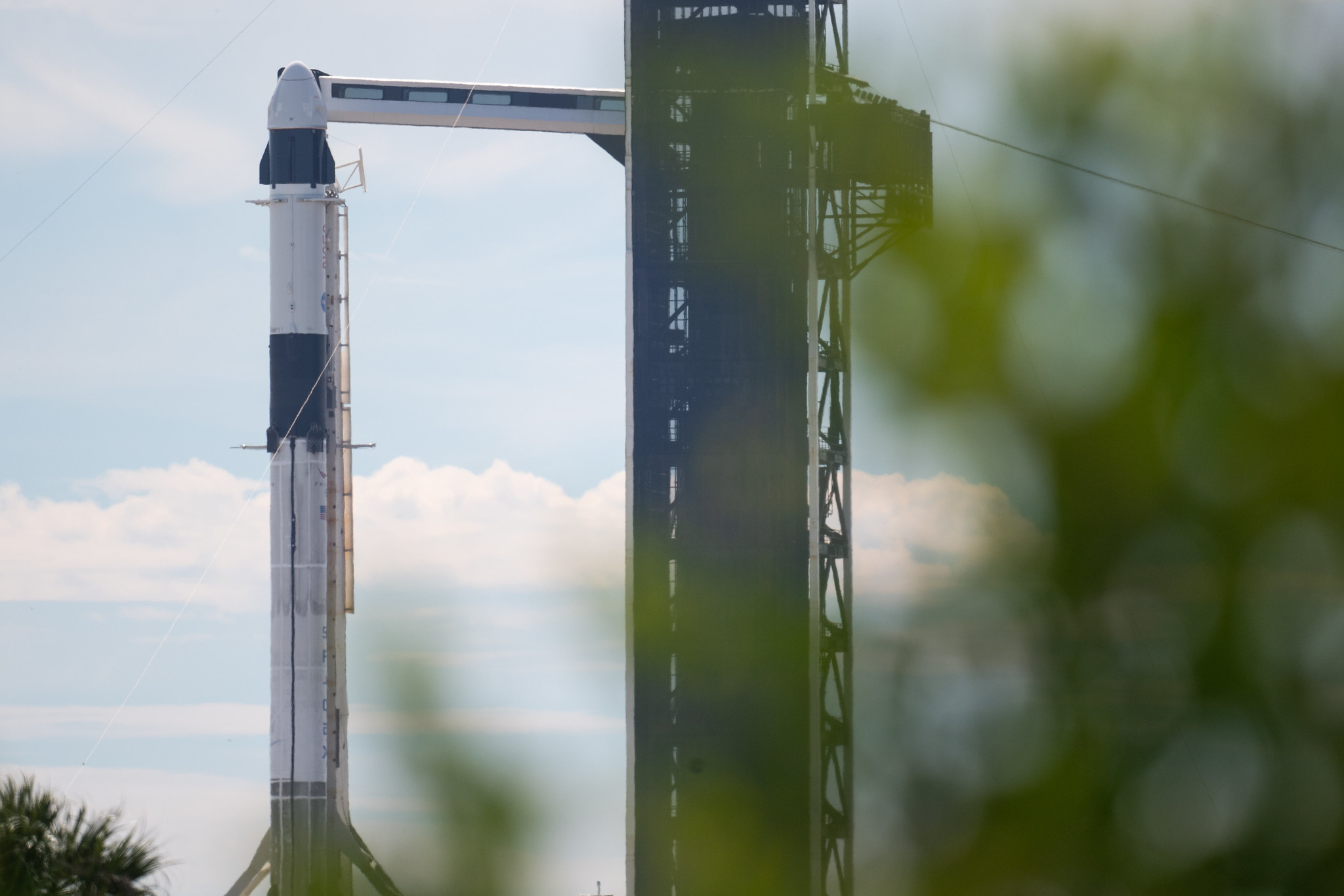 The SpaceX Falcon 9 rocket, with the Crew Dragon spacecraft atop, rolled out to the launch pad last night, Oct. 26, at Kennedy Space Center in Florida in preparation for NASA's SpaceX Crew-3 launch. The rocket is now in a vertical position at Kennedy's Launch Pad 39A, awaiting liftoff on Sunday, Oct. 31.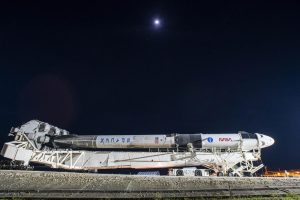 The mission will carry NASA astronauts Raja Chari, Tom Marshburn, and Kayla Barron, as well as ESA (European Space Agency) astronaut Matthias Maurer, to the International Space Station for a six-month stay. Launch is scheduled for 2:21 a.m. EDT, and the crew is expected to arrive at the orbiting laboratory about 22 hours later, at 12:10 a.m. EDT on Monday, Nov.1.
Upon their arrival, the Crew-3 astronauts will have a short overlap with NASA astronauts Shane Kimbrough and Megan McArthur, JAXA (Japan Aerospace Exploration Agency) astronaut Akihiko Hoshide, and ESA astronaut Thomas Pesquet, who flew to the station as part of the agency's SpaceX Crew-2 mission in April 2021. Crew-2 astronauts are scheduled to return to Earth in early November.
The mission will fly a new Crew Dragon spacecraft, which crew members have named Endurance, and will be the first to fly a previously used nosecone. In support of Crew-3, SpaceX implemented several improvements to the Crew Dragon system based on knowledge gained from previous flights, including making a software change to build in more communications robustness against radiation effects while docked, adding more cleaning techniques to cut down on foreign object debris, improving computer performance during re-entry, and enhancing the spacecraft's docking procedures and mechanisms to mitigate hardware interference on the space station side of the interface.
Tomorrow, Oct. 28, the Crew-3 astronauts and launch teams will conduct a full dress rehearsal in preparation for launch. Find out what that entails in the video below.