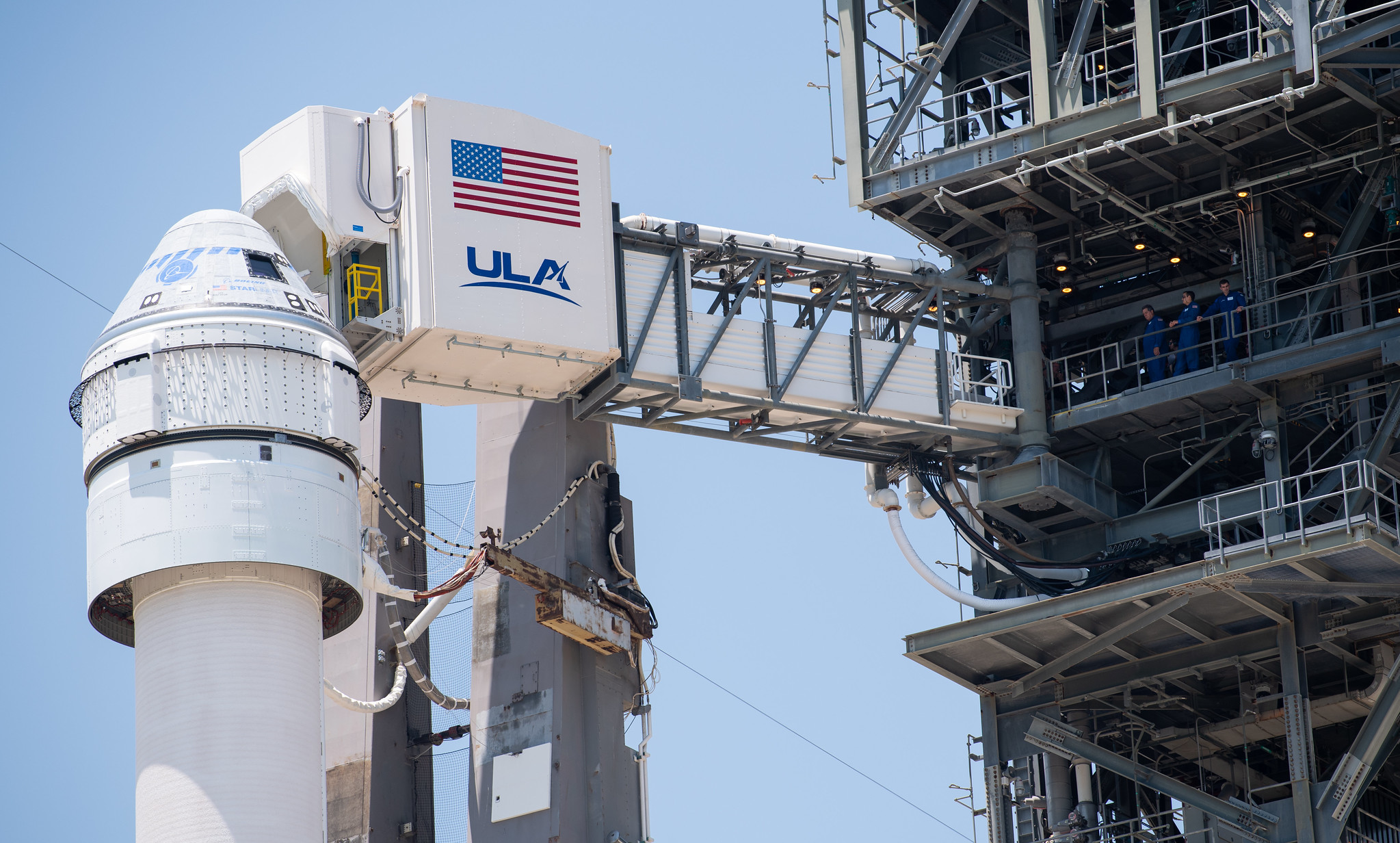 NASA's Boeing Orbital Flight Test-2 will provide valuable data that will help the agency certify the company's CST-100 Starliner spacecraft to carry astronauts to and from the International Space Station for NASA's Commercial Crew Program. Starliner is designed to accommodate up to seven passengers or a mix of crew and cargo, but for NASA missions will carry up to four astronauts to the orbiting laboratory.
Starliner's two main segments are the crew module and service module and together they are 16.5 feet high and 15 feet in diameter. The crew module is intended to be reused for up to 10 missions.
For orbital maneuvering and attitude control of Starliner, a total of 20 engines can each produce 1,400 pounds of thrust and, together, provide the spacecraft with the propulsion it needs to reach orbit after separating from United Launch Alliance's Atlas V rocket. A combined 28 reaction control system engines, each providing 85 pounds of thrust, will provide the velocity needed for Starliner to make small directional changes, including when it docks to the space station. The spacecraft also is equipped with four launch abort engines to be used during an unlikely abort scenario.
Starliner is designed to land at one of five landing sites in the continental U.S. Learn more at www.boeing.com/Starliner.