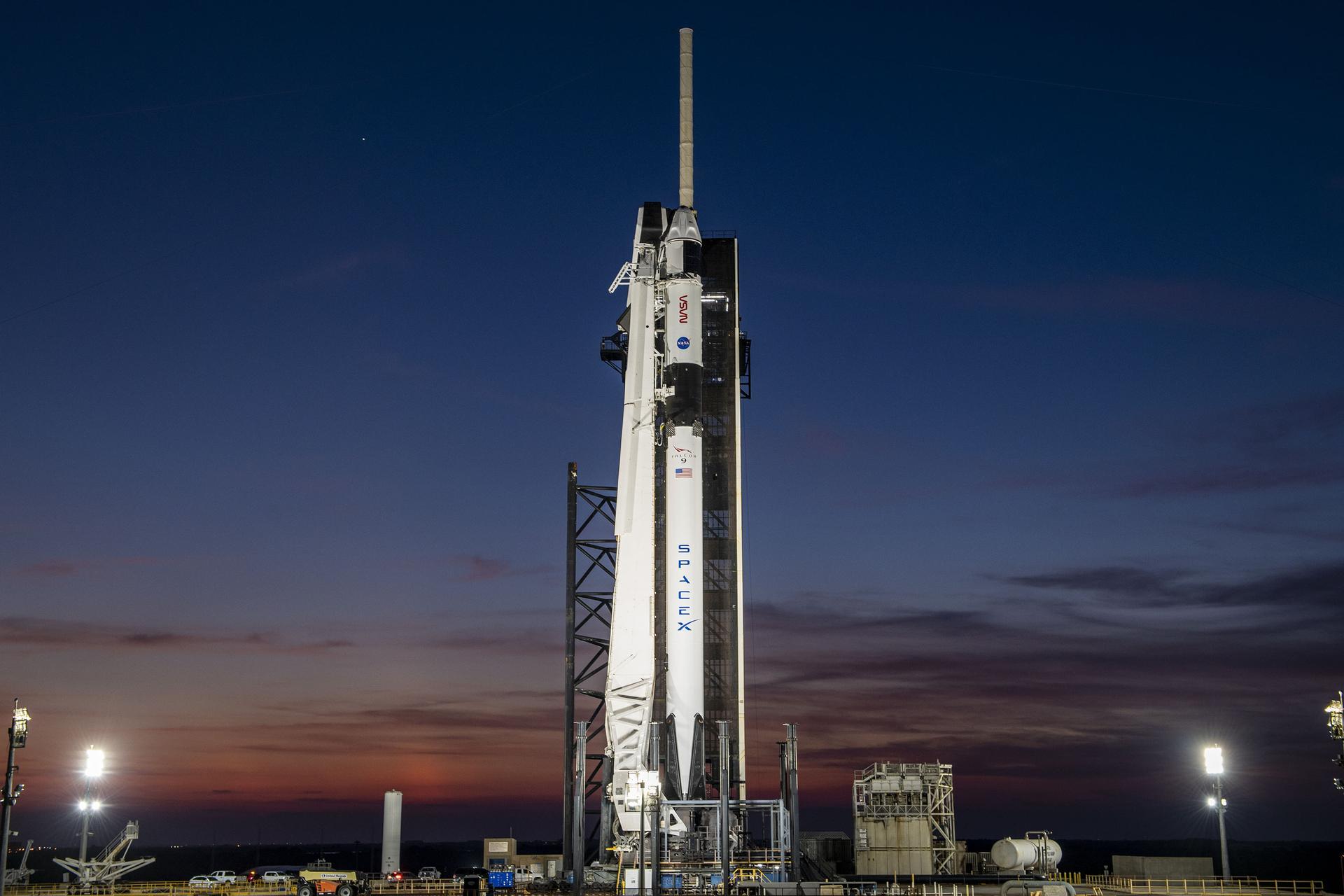 NASA and SpaceX scrubbed Monday's launch attempt of the agency's SpaceX Crew-6 mission to the International Space Station due to a ground systems issue. Mission teams decided to stand down to investigate an issue preventing data from confirming a full load of the ignition source for the Falcon 9 first stage Merlin engines, triethylaluminum triethylboron (or TEA-TEB).
"I'm proud of the NASA and SpaceX teams' focus and dedication to keeping Crew-6 safe," said NASA Administrator Bill Nelson. "Human spaceflight is an inherently risky endeavor and, as always, we will fly when we are ready."
SpaceX has removed propellant from the Falcon 9 rocket and the astronauts have exited the Dragon spacecraft for astronaut crew quarters. Both the Falcon 9 and Dragon are in a safe configuration.
NASA and SpaceX will forgo a launch opportunity on Tuesday, Feb. 28, due to unfavorable weather forecast conditions.
The next available launch attempt is at 12:34 a.m. EST Thursday, March 2, pending resolution of the technical issue preventing Monday's launch.
NASA and SpaceX will a hold media teleconference prior to the next launch attempt, and more details will be provided as available. Follow along with launch activities and get more information about the mission at: https://blogs.nasa.gov/commercialcrew/.
Learn more about commercial crew and space station activities by following @Commercial_Crew, @space_station, and @ISS_Research on Twitter as well as the Commercial Crew Facebook, ISS Facebook and ISS Instagram accounts.