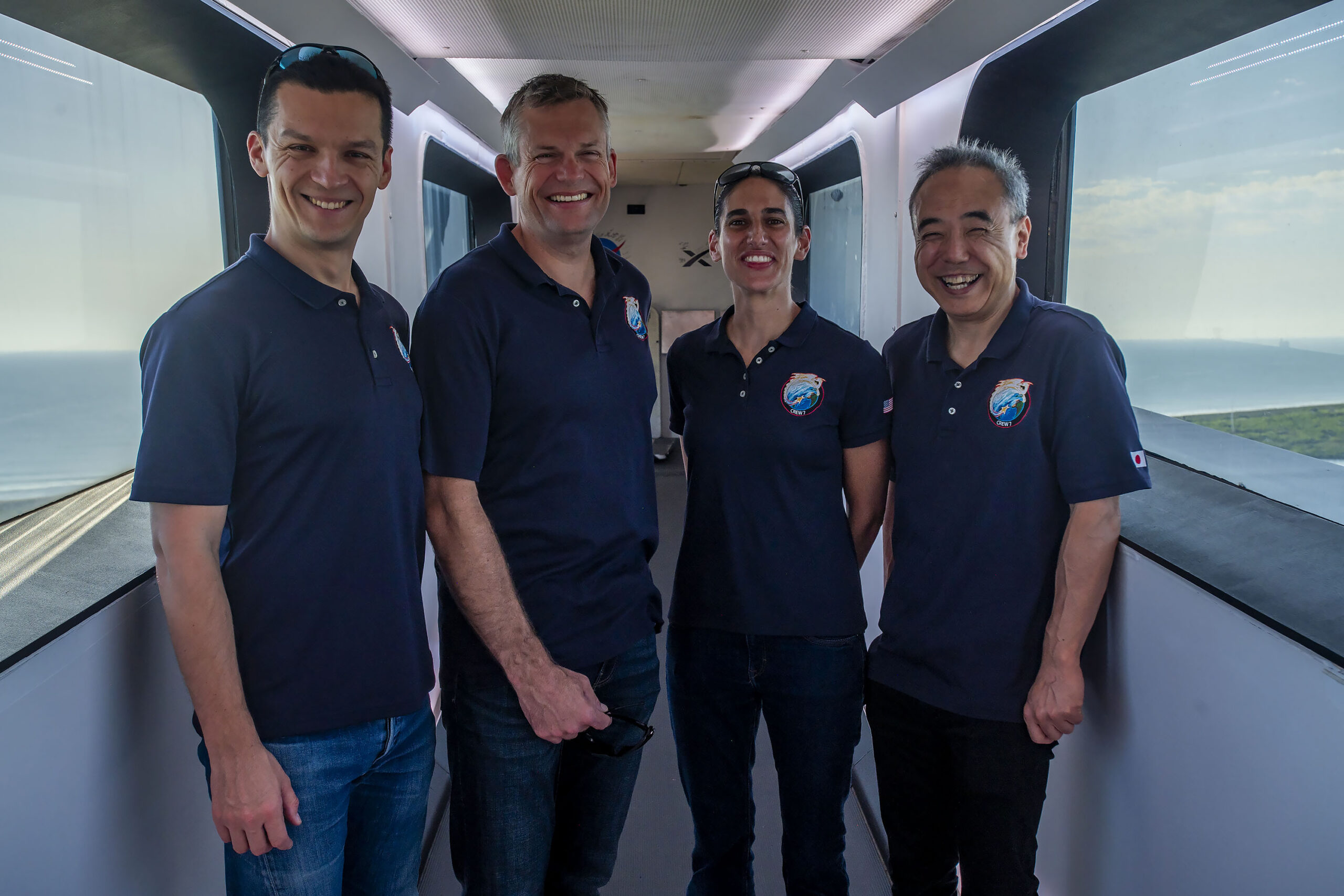 Crew members who will soon fly aboard NASA's SpaceX Crew-7 mission will enter quarantine Friday in one of the major milestones before they head to the launch site in Florida to start their mission to the International Space Station.
The process of flight crew health stabilization is a routine part of final preparations for all missions to the space station. Spending the final two weeks before liftoff in quarantine will help ensure Crew-7 members are healthy, as well as protect the astronauts already on the space station. During the period, contact with other people are limited during the isolation time to avoid sickness. Family members and some launch and flight team members are cleared before they interact with the crew during this timeframe though most interactions are handled remotely.
Earlier this month, the crew visited the agency's Kennedy Space Center in Florida for a close look at the spacecraft they will take them to the International Space Station.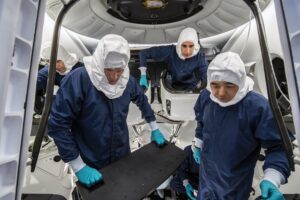 Gathered at SpaceX's refurbishment facility at Cape Canaveral Space Force Station, the four crew members put on their flight suits, entered the spacecraft, performed leak checks and completed communications checkouts.
NASA astronaut Jasmin Moghbeli, commander; ESA (European Space Agency) astronaut Andreas Mogensen, pilot; and mission specialists JAXA (Japan Aerospace Exploration Agency) astronaut Satoshi Furukawa, and Roscosmos cosmonaut Konstantin Borisov will fly to the space station aboard SpaceX's Dragon spacecraft, named Endurance, which previously supported the Crew-3 and Crew-5 missions to and from the orbiting laboratory.
The company's Falcon 9 rocket is targeted to launch Crew-7 no earlier than 3:49 a.m. EDT on Friday, Aug. 25 from Launch Complex 39A at Kennedy. As part of the agency's Commercial Crew Program, Crew-7 marks the eighth human spaceflight mission supported by a SpaceX Dragon spacecraft and the seventh crew rotation mission to the space station since 2020 for NASA.
The crew also listened to the Dragon spacecraft's fans and pumps while inside the spacecraft to prepare themselves for the sounds they can expect to hear throughout the flight. They also took additional time to familiarize themselves with the interior of Dragon before leaving the spacecraft.
At SpaceX's Launch Complex 39A, the crew took a familiarization tour of the launch site, completed emergency training, and rode the elevator to the top of the launch pad's tower to enjoy a beautiful early morning view of Kennedy.
Follow the commercial crew blog for the latest information on Crew-7 progress and flight readiness as reviews and milestones continue. Details about the mission and NASA's Commercial Crew Program can be found by following the Crew-7 blog, the commercial crew blog, @commercial_crew on X, and commercial crew on Facebook.