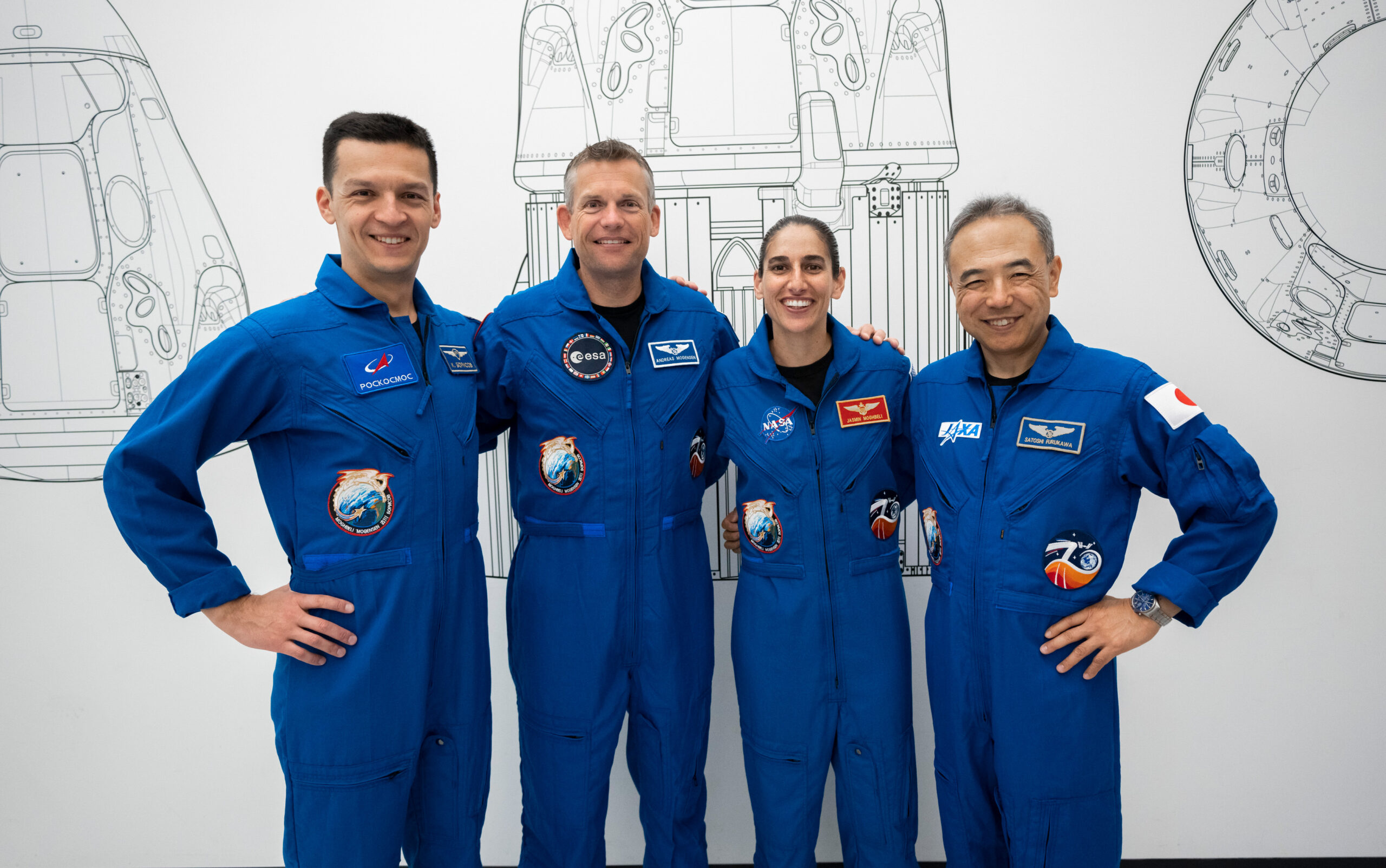 NASA's SpaceX Crew-7 crew members now are en route to the agency's Kennedy Space Center in Florida to begin final launch preparations.
Crew-7 crewmates NASA astronaut Jasmin Moghbeli, commander; ESA (European Space Agency) astronaut Andreas Mogensen, pilot; and mission specialists JAXA (Japan Aerospace Exploration Agency) astronaut Satoshi Furukawa, and Roscosmos cosmonaut Konstantin Borisov, departed by plane from Ellington Field near the agency's Johnson Space Center in Houston, Texas, for the short flight to the Florida spaceport. The crew is expected to arrive at the Launch and Landing Facility at Kennedy this afternoon.
Crew-7 astronauts will be greeted on their arrival by leaders from NASA, JAXA, and ESA for a brief welcome ceremony targeted for approximately 12:15 p.m. EDT. The event is scheduled to broadcast live, if weather permits, on NASA Television and the agency's website.
SpaceX Crew-7 is targeted to launch at 3:49 a.m. EDT on Friday, Aug. 25, to the International Space Station.