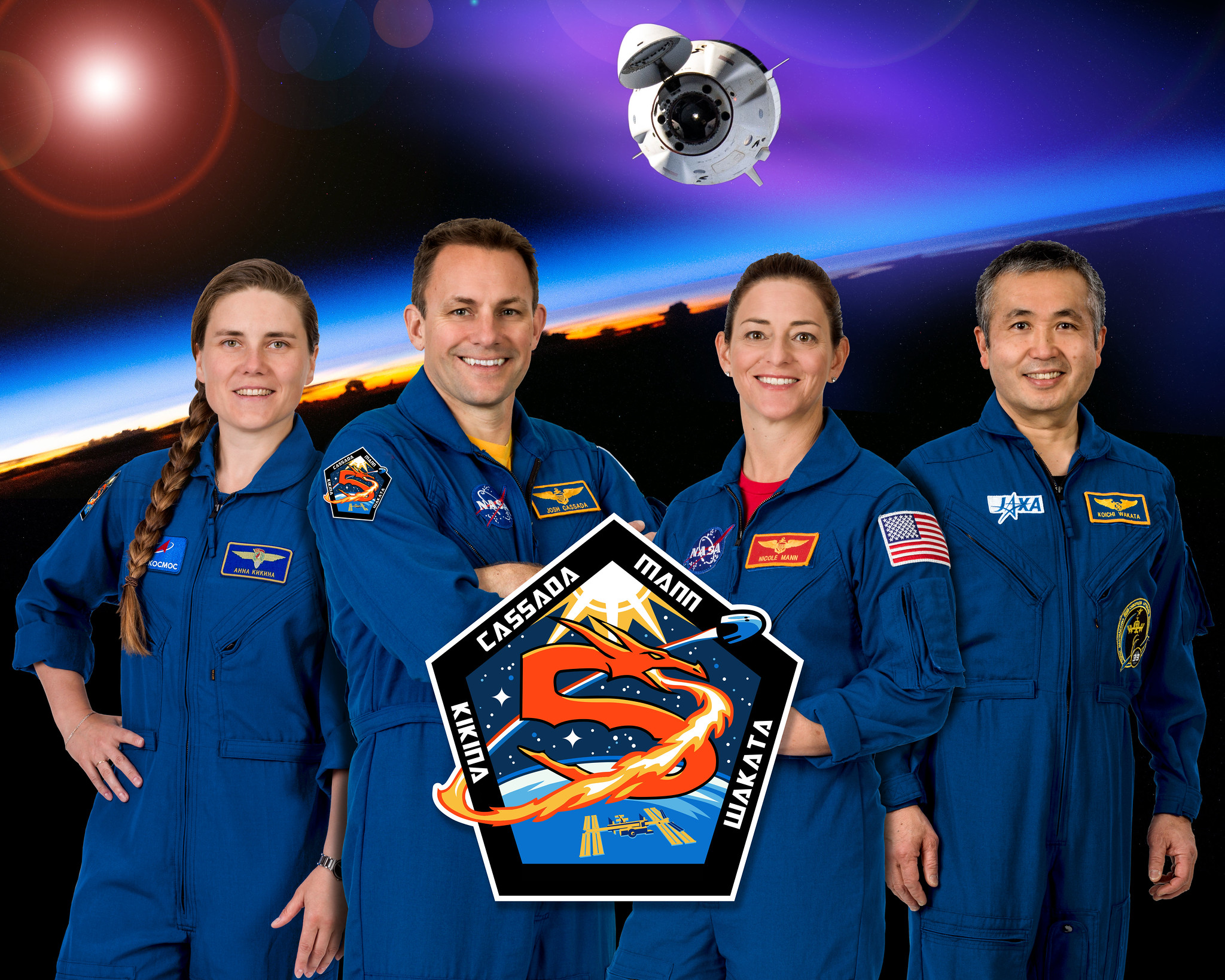 Media accreditation now is open for the launch of the fifth SpaceX Dragon spacecraft and Falcon 9 rocket that will carry astronauts to the International Space Station for a science expedition mission as part of NASA's Commercial Crew Program.
The earliest targeted launch date for the mission is Friday, Sept. 29, from Launch Complex 39A at NASA's Kennedy Space Center in Florida.
The Crew-5 launch will carry two NASA astronauts Mission Commander Nicole Mann and Pilot Josh Cassada, along with JAXA (Japan Aerospace Exploration Agency) astronaut Koichi Wakata and Roscosmos cosmonaut Anna Kikina, who will serve as mission specialists. This is the first spaceflight for Mann, Cassada and Kikina. It is the fifth trip for Wakata.
Following a crew handover period, astronauts from NASA's SpaceX Crew-4 mission are scheduled for return to Earth in October aboard their SpaceX Dragon Freedom.
To read the full advisory, click here.