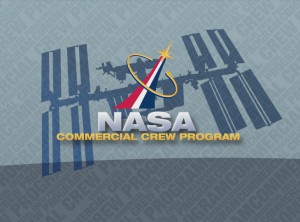 The goal of CCP is to aid in the development and then use of privately operated space transportation systems that can safely, reliably and cost-effectively carry NASA astronauts and others to low-Earth orbit.
The Commercial Crew Program closely follows the model of NASA's successful Commercial Orbital Transportation Services program, or COTS, which oversaw development and operations of two privately operated, American-owned spacecraft and launcher systems to deliver supplies to the International Space Station. SpaceX's Dragon and Falcon 9 combination, and Orbital Sciences' Cygnus and Antares system were developed under the COTS effort and both are now operational.
NASA engineers are closely working with aerospace industry engineers to identify potential design problems early and fix them.
Private companies are allowed more latitude than ever before to come up with innovations in design and manufacturing that ultimately will make space travel less expensive and more accessible for everyone.
The development of one or more new spacecraft could generate a new industry for aerospace companies as the final frontier is opened up to the general public through increasingly lower prices to fly into space.
NASA funded part of the development of this new generation of spacecraft, but the companies themselves are required to offer their own significant financial investment.
The Commercial Crew Program pays companies only when they meet specific benchmarks in design, testing and development.
Three companies are working with NASA through funded agreements to advance designs of their spacecraft to a point where they could be manufactured and operated: Boeing, Sierra Nevada Corporation and SpaceX. A fourth company, Blue Origin, is partnered with NASA under an unfunded agreement, which means NASA offers its expert oversight, but is not paying the company directly for milestones.
Companies were not told what kind of spacecraft to build nor what rocket to launch it on. NASA only set out the goals for transportation systems, giving established aerospace companies and start-ups an equal chance to develop their own unique ideas.
The next generation of spacecraft is required to have a launch abort system that can lift the spacecraft and its human crew out of harm's way during launch and ascent into orbit. The companies are free to design the system they think will best execute that goal, which has led to innovations in engine type, thruster placement and computer guidance and control.