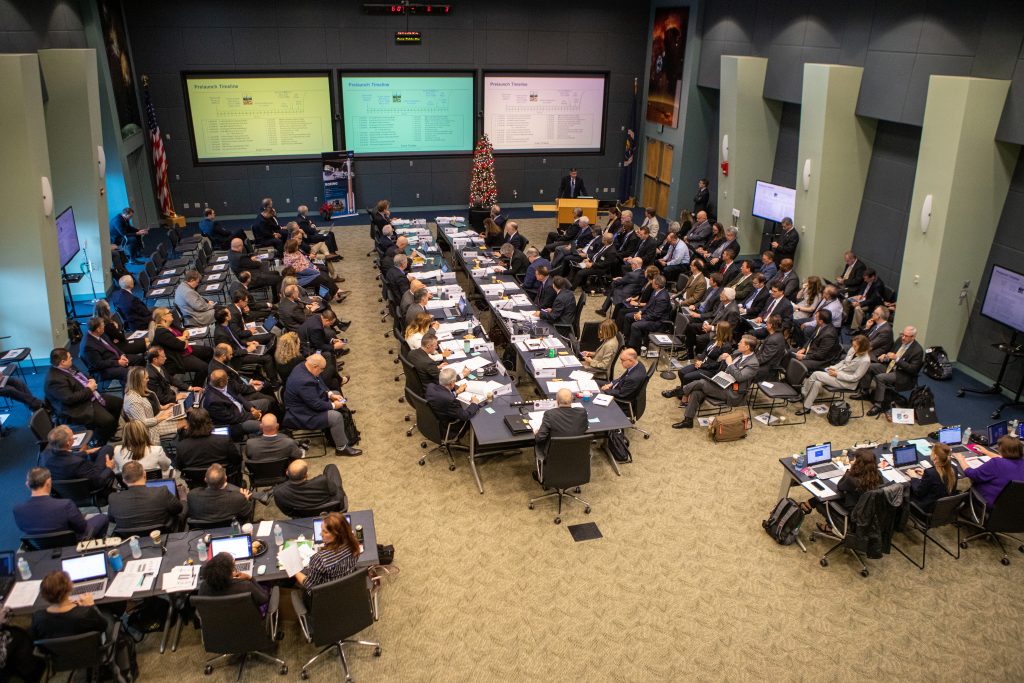 Boeing, International Space Station Program and Commercial Crew Program (CCP) managers are reviewing the work their teams have done to be ready for launch of Boeing's uncrewed Orbital Flight Test (OFT). The team is midway through the Flight Readiness Review, assessing various items discussed and closed to meet mission requirements.
The board had a productive discussion with the Boeing, CCP and station engineering communities regarding the flight plan and redundancies built into the spacecraft systems and procedures. They also discussed how the data from this flight test will help the teams prepare for the first crewed flight of the CST-100 Starliner spacecraft with NASA astronauts Mike Fincke and Nicole Mann, and Boeing astronaut Chris Ferguson.
This afternoon, the board will hear more detailed briefings focused on special topics for consideration and discuss human health and performance. The space station program also will have the opportunity to speak with the teams. Toward the end of the review, Kathy Lueders, manager for NASA's Commercial Crew Program, and Kirk Shireman, manager for the International Space Station Program, will lead a concluding discussion amongst the participants. A readiness poll will be led by Ken Bowersox, deputy associate administrator for Human Exploration and Operations at NASA Headquarters.
Boeing's CST-100 Starliner spacecraft will launch atop a United Launch Alliance Atlas V rocket from Space Launch Complex 41 on Cape Canaveral Air Force Station in Florida. Launch is targeted for Friday, Dec. 20.