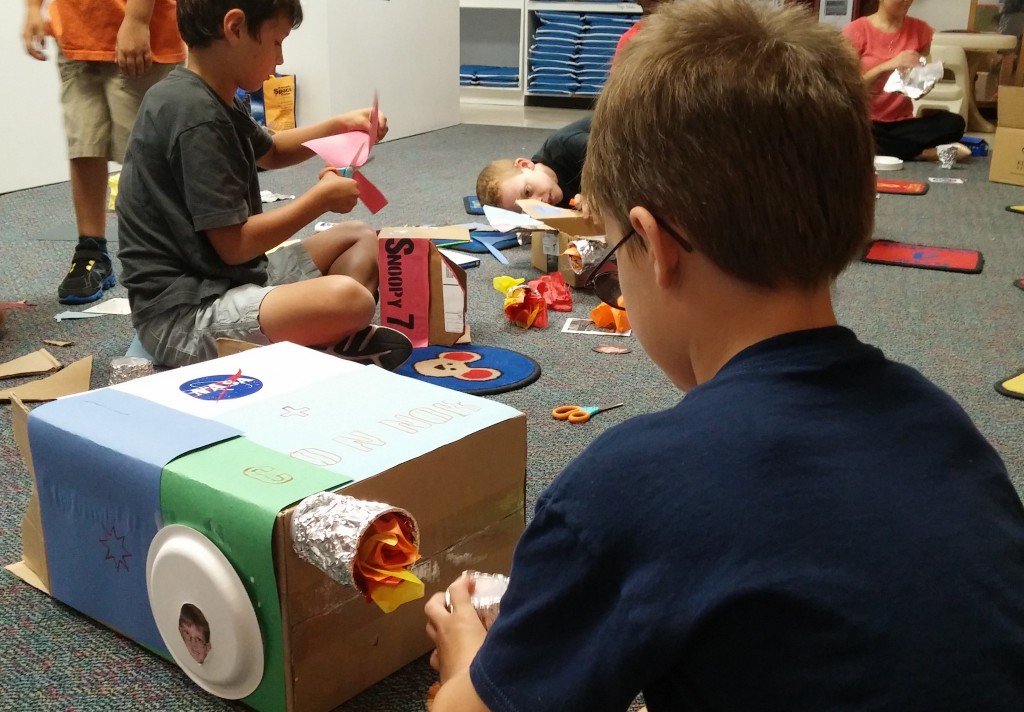 "Sometimes when you are an engineer, you have to get it wrong, before you can get it right," said Rebecca Regan, an employee at NASA's Kennedy Space Center.
Yesterday, Regan taught 17 elementary school students at Kennedy's Child Development Center about the Commercial Crew Program and the need to have American-made spacecraft and rocket systems to carry people to and from space. After the lesson, each student built their own spacecraft out of cardboard boxes and art supplies.
Take a look at the designs these budding engineers created.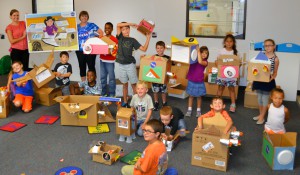 Want to build your own spacecraft this summer? We used the following supplies:
Cardboard box
Disposable plates (for portholes)
Pictures (to place on the portholes)
Plastic cups (to make rocket engines)
Foil (to cover the cups)
Tissue Paper – red, orange and yellow (to make fire for the engines)
Construction Paper (for decorating)
Stencils (for decorating)
Pencil (for a steering wheel)
Tape
Glue
Scissors
NASA and Commercial Crew Program logos