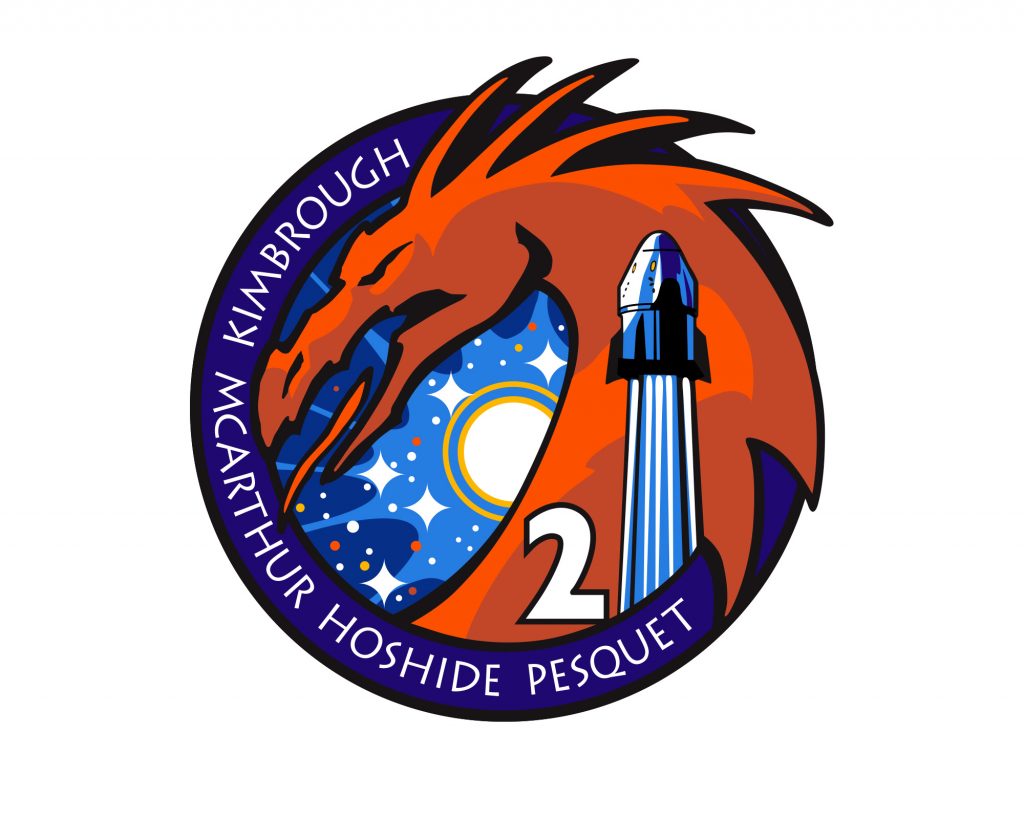 In the early morning hours of Tuesday, April 20, teams will complete the final major review for NASA's SpaceX Crew-2 mission that will launch from the agency's Kennedy Space Center in Florida to the International Space Station. At the conclusion of the review, called the Launch Readiness Review (LRR), NASA and SpaceX will confirm the target launch time of 6:11 a.m. EDT Thursday, April 22.
About an hour after completion of the LRR, no earlier than 8 a.m., a prelaunch news conference will take place live on NASA Television and the agency's website. Participants are:
Steve Stich, manager, Commercial Crew Program, Kennedy Space Center
Joel Montalbano, manager, International Space Station, Johnson Space Center
Kirt Costello, chief scientist, International Space Station Program, Johnson
Norm Knight, deputy manager, Flight Operations Directorate, Johnson
Benji Reed, senior director, Human Spaceflight Programs, SpaceX
Junichi Sakai, manager, International Space Station Program, JAXA
Frank de Winne, manager, International Space Station Program, ESA
Brian Cizek, launch weather officer, 45th Weather Squadron, U.S. Space Force
Media may ask questions via phone only and should contact the Kennedy newsroom for connection details.
Crew-2 mission astronauts Shane Kimbrough and Megan McArthur of NASA, along with JAXA (Japan Aerospace Exploration Agency) astronaut Akihiko Hoshide, and ESA (European Space Agency) astronaut Thomas Pesquet will head to the International Space Station for a six-month science mission in the Crew Dragon spacecraft, which will launch on the SpaceX Falcon 9 rocket from Launch Complex 39A. NASA TV coverage of the launch preparations and lift off will begin at 2 a.m. Thursday, April 22. The Crew Dragon is scheduled to dock to the space station Friday, April 23 at approximately 5:30 a.m. EDT.
Crew-2 is the second crew rotation flight of a U.S. commercial spacecraft with astronauts to the space station and the first carrying two international crew members. The Crew-2 astronauts will join the other members of Expedition 65, NASA astronaut Mark Vande Hei and cosmonauts Oleg Novitskiy and Pyotr Dubrov of Roscosmos, for a six-month mission conducting science experiments in low-Earth orbit. An important scientific focus on this expedition is continuing a series of Tissue Chips in Space studies. Tissue chips are small models of human organs containing multiple cell types that behave much the same as they do in the body. The expedition will conduct other microgravity science investigations as well as complete maintenance and upgrades to the space station.
The U.S. Space Force 45th Weather Squadron predicts an 80% chance of favorable weather conditions at the launch pad for lift off of NASA's SpaceX Crew-2 mission based on Falcon 9 Crew Dragon launch weather criteria. The primary weather concerns for the launch area will be liftoff winds.
Teams also will monitor weather conditions both for the launch area and downrange for the flight of Crew Dragon.
Follow along with launch activities and get more information about the mission at: http://www.nasa.gov/crew-2. Learn more about commercial crew and space station activities by following: @Commercial_Crew, @space_station, and @ISS_Research on Twitter as well as the Commercial Crew Facebook, ISS Facebook and ISS Instagram accounts.