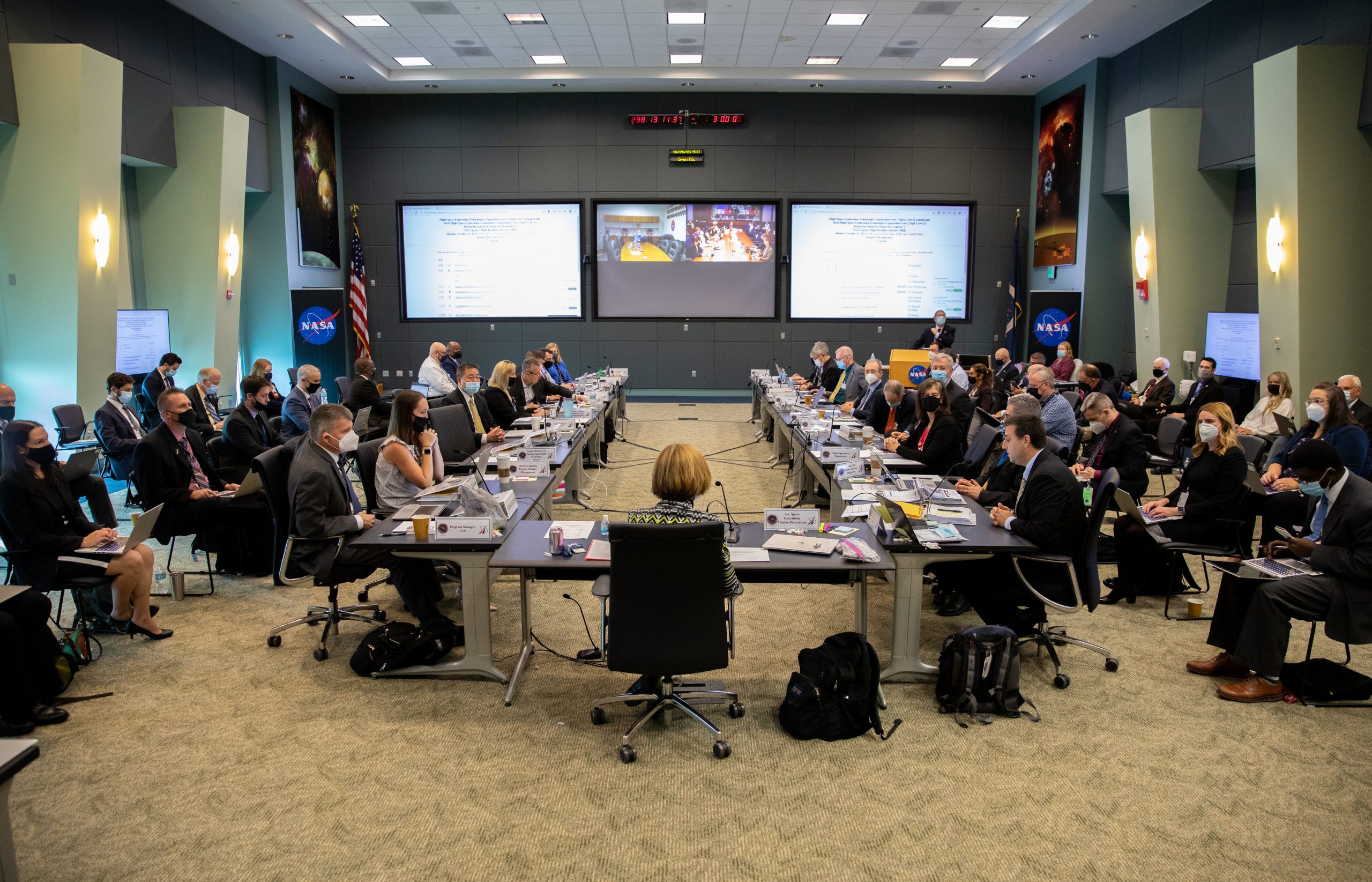 NASA and SpaceX managers are gathered at the agency's Kennedy Space Center in Florida, where they have started the Crew-3 mission's Flight Readiness Review (FRR). The review primarily focuses on the preparedness of SpaceX's crew transportation system, the International Space Station, and its international partners to support the flight and certification of flight readiness.
NASA will hold a media teleconference later today, about one hour after the FRR concludes, to discuss the outcome. While the teleconference will not be televised, media may call in to ask questions via phone. Contact the Kennedy newsroom no later than 4 p.m. for connection details.
Participants in the teleconference will include:
Kathy Lueders, associate administrator, Human Exploration and Operations Mission Directorate, NASA Headquarters
Steve Stich, manager, Commercial Crew Program, Kennedy
Joel Montalbano, manager, International Space Station, NASA's Johnson Space Center
Holly Ridings, chief flight director, Flight Operations Directorate, Johnson
William Gerstenmaier, vice president, Build and Flight Reliability, SpaceX
Junichi Sakai, manager, International Space Station, Japan Aerospace Exploration Agency
Frank de Winne, manager, International Space Station, European Space Agency (ESA)
NASA astronauts Raja Chari, Tom Marshburn, and Kayla Barron, as well as ESA astronaut Matthias Maurer, will launch on SpaceX's Falcon 9 rocket and Crew Dragon spacecraft for the Crew-3 mission as part of NASA's Commercial Crew Program. The crew of four will arrive at the International Space Station approximately 22 hours after launch for a six-month science mission. Liftoff is scheduled for 2:21 a.m. on Sunday, Oct. 31, from Kennedy's Launch Complex 39A.