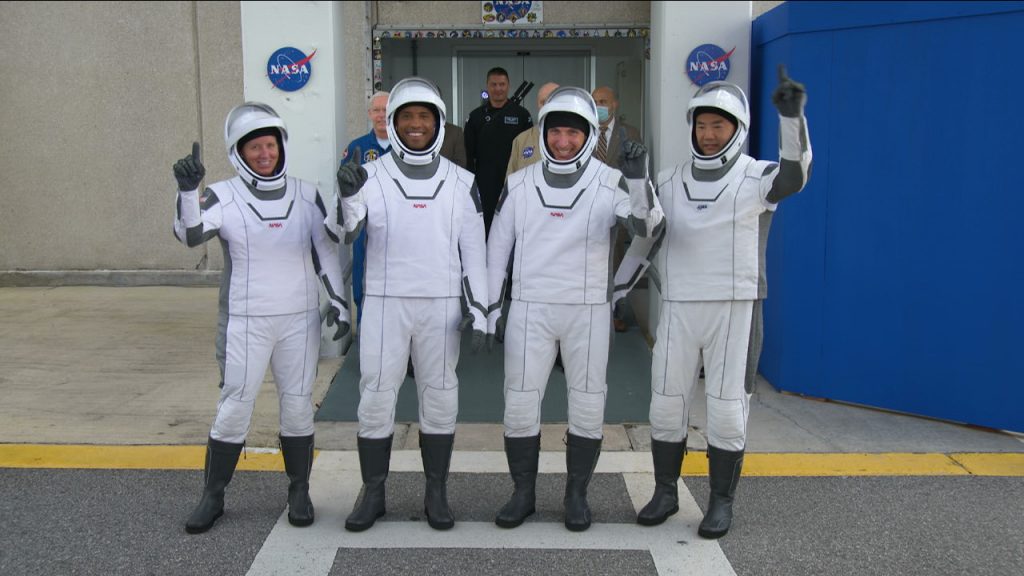 NASA astronauts Michael Hopkins, Victor Glover, and Shannon Walker, and astronaut Soichi Noguchi of the Japan Aerospace Exploration Agency (JAXA) are on their way to Kennedy Space Center's Launch Pad 39A after departing the Neil Armstrong Operations and Checkout Building across the spaceport. They are right on schedule.
Before leaving, they paused to wave and acknowledge the small group of family, friends and support team members who gathered to see them off. Then they climbed into their customized white Tesla Model X vehicles for the 20-minute ride to the pad.
The crew's vehicle is traveling in the middle of a convoy, including support team members and security personnel. At the launch site, the SpaceX Falcon 9 rocket and Crew Dragon spacecraft, named Resilience by the crew, are ready for the astronauts' arrival.