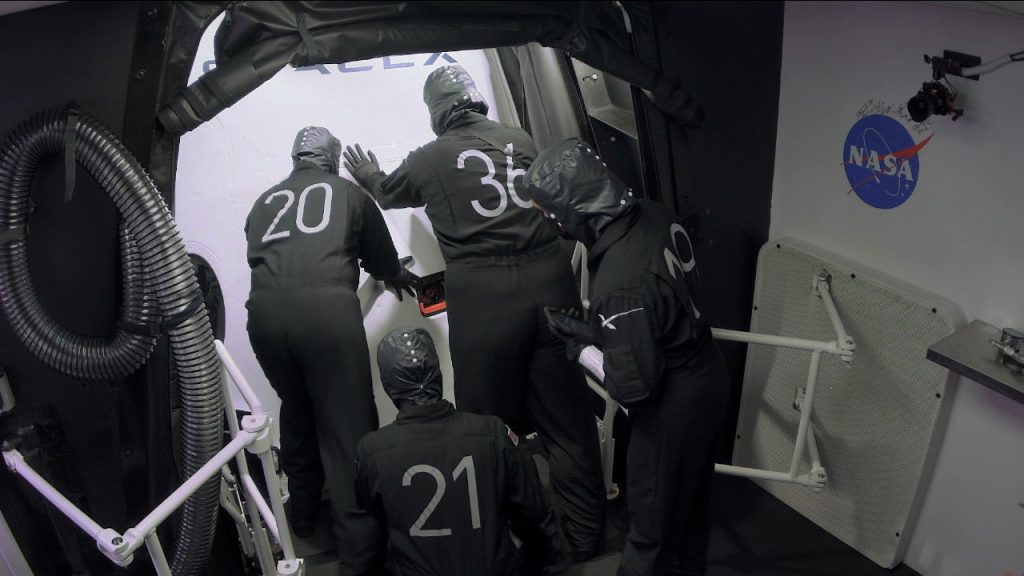 The hatch is now closed on the Crew Dragon spacecraft, named Resilience by the Crew-1 astronauts. Liftoff for Mike Hopkins, Victor Glover, Shannon Walker, and Soichi Noguchi is approximately 90 minutes away (7:27 p.m. EST).
The hatch was briefly reopened after a slight drop in pressure was noted. Troubleshooting around the hatch seal led to discovery of a small amount of foreign object debris (FOD) in the seal. Leak check hardware was reconnected and reports are pressure is holding, and the leak check has passed.
The countdown will continue on track.