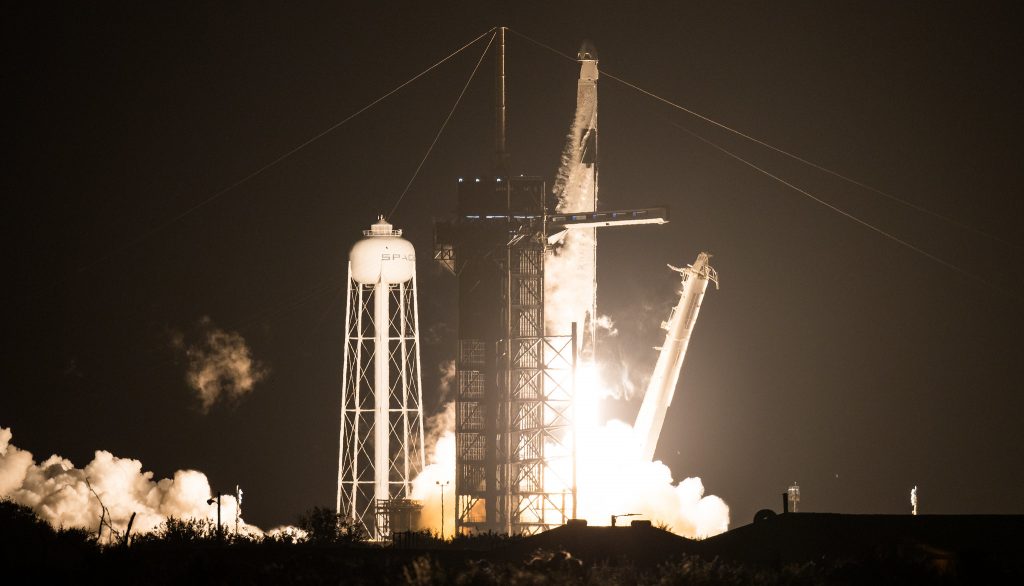 By Jim Cawley
NASA's Kennedy Space Center
It was a picture perfect launch during a beautiful evening on Florida's Space Coast, as NASA astronauts Michael Hopkins, Victor Glover, and Shannon Walker, and Soichi Noguchi of the Japan Aerospace Exploration Agency (JAXA) blasted off from Kennedy Space Center on NASA's SpaceX Crew-1 mission.
"This is a great day for the United States of America and a great day for Japan," said NASA Administrator Jim Bridenstine. "We look forward to many more years of a great partnership — not just in low-Earth orbit but all the way to the Moon."
After lifting off from Kennedy's Launch Complex 39A at 7:27 p.m., aboard SpaceX's Crew Dragon spacecraft and the company's Falcon 9 rocket, crew members are now a few hours into their 27.5-hour trip to the International Space Station for a six-month science mission.
"Everybody is so fired up; they're so excited about this mission. But we're not done yet; we need to keep going," said Kathy Lueders, associate administrator for Human Exploration and Operations, NASA Headquarters. "That spacecraft is out there with those four precious crew members on it. And we're going to get them safely to the International Space Station tomorrow."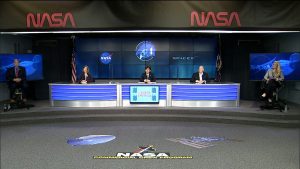 Crew-1 is the first crew rotation flight of a U.S. commercial spacecraft with astronauts to the space station following the spacecraft system's official human rating certification. Hopkins, Glover, Walker, and Noguchi will join the Expedition 64 crew of Commander Sergey Ryzhikov, and Flight Engineers Sergey Kud-Sverchkov and NASA astronaut Kate Rubins. The arrival of Crew-1 will increase the regular crew size of the space station's expedition missions from six to seven astronauts, adding to the amount of crew time available for research.
Tune in to NASA Television or the agency's website for continuous comprehensive coverage of the Crew-1 mission, including docking at the space station on Monday, Nov. 16, at approximately 11 p.m. EST.
A welcome ceremony with Lueders and JAXA President Hiroshi Yamakawa will take place Tuesday, Nov. 17, at approximately 1:40 a.m. EST. That will be followed by a post-docking news conference at approximately 2 a.m., with:
Kathy Lueders, associate administrator for Human Exploration and Operations, NASA Headquarters
Mark Geyer, director of NASA's Johnson Space Center in Houston
Ven Feng, deputy manager, Commercial Crew Program, Johnson
Joel Montalbano, manager, International Space Station, Johnson
Follow along with mission activities and get more information at: https://blogs.nasa.gov/spacestation/. Learn more about commercial crew and space station activities by following @Commercial_Crew, @space_station, and @ISS_Research on Twitter as well as the Commercial Crew Facebook, ISS Facebook and ISS Instagram accounts.