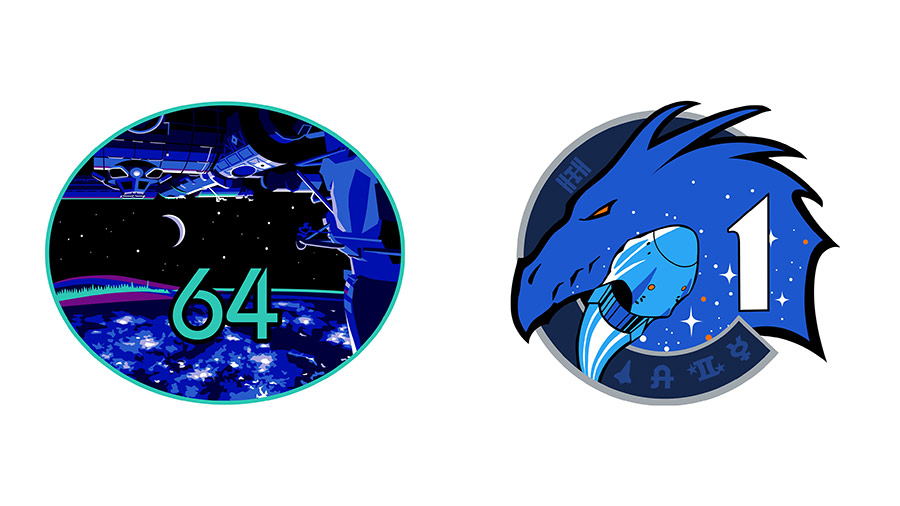 The Expedition 64 crew is getting ready to welcome four new crew members to the International Space Station this weekend. The orbiting trio is also gearing up for a Russian spacewalk that will take place soon afterward.
The SpaceX Crew-1 mission, with Commander Michael Hopkins, Pilot Victor Glover and Mission Specialists Shannon Walker and Soichi Noguchi, is scheduled to launch to the station on Saturday at 7:49 p.m. EST. The Crew Dragon spacecraft, with the U.S. and Japanese quartet aboard, will dock to the Harmony module's forward-facing international docking adapter on Sunday at 4:20 a.m.
The four Commercial Crew astronauts suited up today and practiced their countdown procedures inside the Crew Dragon at the Kennedy Space Center's Launch Complex 39A.
Meanwhile, on the station, NASA Flight Engineer Kate Rubins configured a laptop computer for operations with the Crew Dragon vehicle after it arrives on Sunday. Rubins also cleaned up inside the Harmony module, stowing cargo to accommodate the new crew.
The two cosmonauts aboard the station, Commander Sergey Ryzhikov and Flight Engineer Sergey Kud-Sverchkov, are getting ready for their first spacewalk scheduled for Nov. 18 at 9:30 a.m. The Roscosmos duo took turns exercising on a treadmill today for a cardiovascular assessment as part of their spacewalk preparations. Afterward, the pair installed lights, cameras, and rechargeable lithium-ion batteries on their Orlan spacesuits.