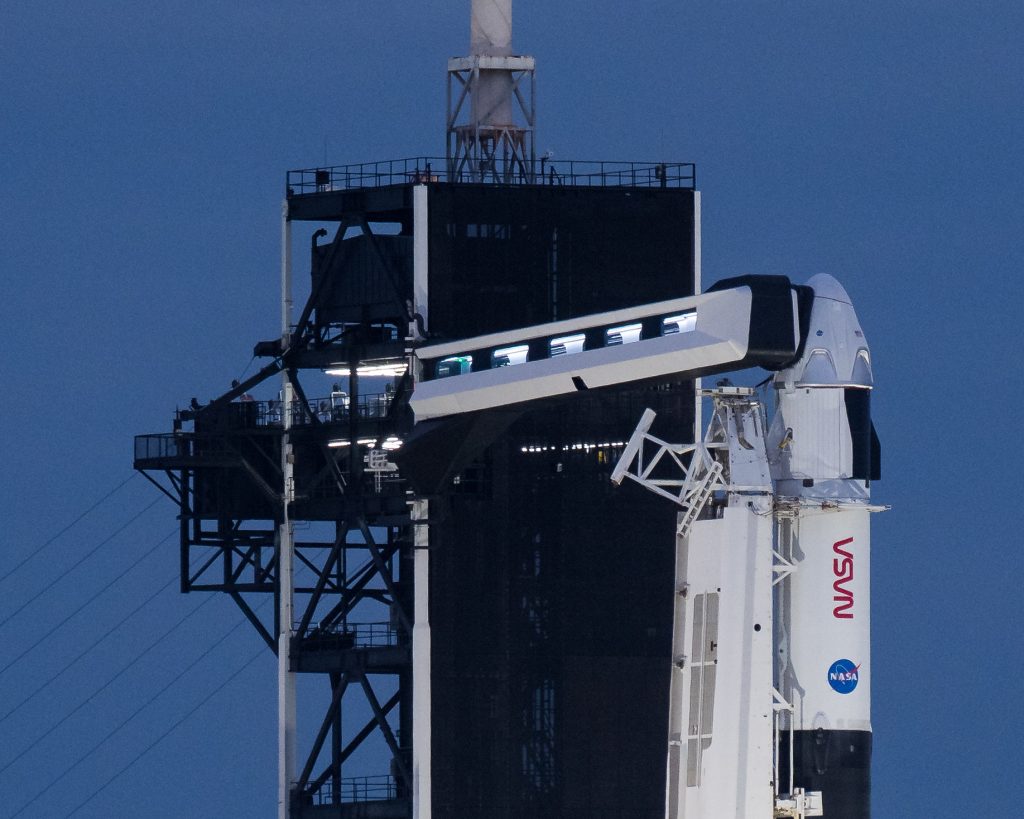 NASA and SpaceX are preparing to launch an international crew of astronauts to the International Space Station today. Lift off of the first NASA-certified, commercial human spacecraft system, a SpaceX Falcon 9 rocket and Crew Dragon, from Launch Complex 39A at NASA's Kennedy Space Center is set for 7:27 p.m. EST.
NASA astronauts Michael Hopkins, Victor Glover, and Shannon Walker, and astronaut Soichi Noguchi of the Japan Aerospace Exploration Agency (JAXA) will begin their launch day preparations for the Crew-1 mission shortly before noon. NASA TV coverage begins at 3:15 p.m. Sunday for their prelaunch preparations, including their spacesuit fits and walkout shortly after 4 p.m. so they can travel to the launch pad.
The U.S. Air Force 45th Weather Squadron continues to predict a 50% chance of favorable weather conditions at the launch pad for lift off of NASA's SpaceX Crew-1 mission based on Falcon 9 Crew Dragon launch weather criteria. Teams also are monitoring weather conditions downrange across the Atlantic on the spacecraft's ascent path to orbit; conditions downrange currently are "go." The primary weather concerns for launch will be cumulus clouds and associated precipitation, along with electric fields from any more robust showers.
FORECAST DETAILS
Clouds                      Coverage           Bases (feet)             Tops (feet)
Cumulus                    Broken                   3,000                         14,000
Weather/Visibility: Scattered showers/7 miles
Temperature:  77 degrees
Follow along with launch activities and get more information about the mission at: http://www.nasa.gov/crew-1. Learn more about commercial crew and space station activities by following @Commercial_Crew, @space_station, and @ISS_Research on Twitter as well as the Commercial Crew Facebook, ISS Facebook and ISS Instagram accounts.