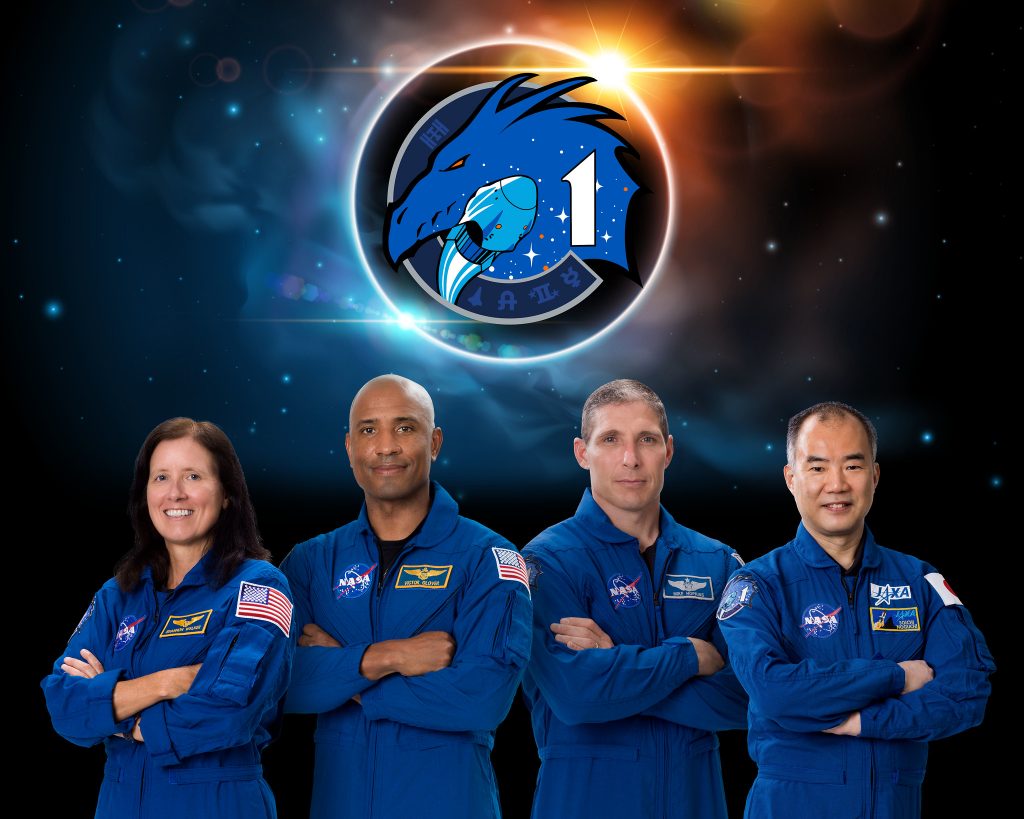 NASA will provide coverage of the upcoming prelaunch and launch activities for the agency's SpaceX Crew-1 mission with astronauts to the International Space Station. This is the first crew rotation flight of the SpaceX Crew Dragon spacecraft on a Falcon 9 rocket following certification by NASA for regular flights to the space station as part of the agency's Commercial Crew Program.
The launch is targeted for 7:49 p.m. EST Saturday, Nov. 14, from Launch Complex 39A at NASA's Kennedy Space Center in Florida. The Crew Dragon is scheduled to dock to the space station at 4:20 a.m. Sunday, Nov. 15. Launch, prelaunch activities, and docking will air live on NASA Television and the agency's website.
The Crew-1 flight will carry Crew Dragon Commander Michael Hopkins, Pilot Victor Glover, and Mission Specialist Shannon Walker, all of NASA, along with Japan Aerospace Exploration Agency (JAXA) Mission Specialist Soichi Noguchi to the space station for a six-month science mission.
For a complete list of NASA's SpaceX Crew-1 briefings, events, and participants, read the full media advisory at
https://www.nasa.gov/press-release/nasa-tv-coverage-set-for-first-crew-rotation-flight-on-us-commercial-spacecraft.