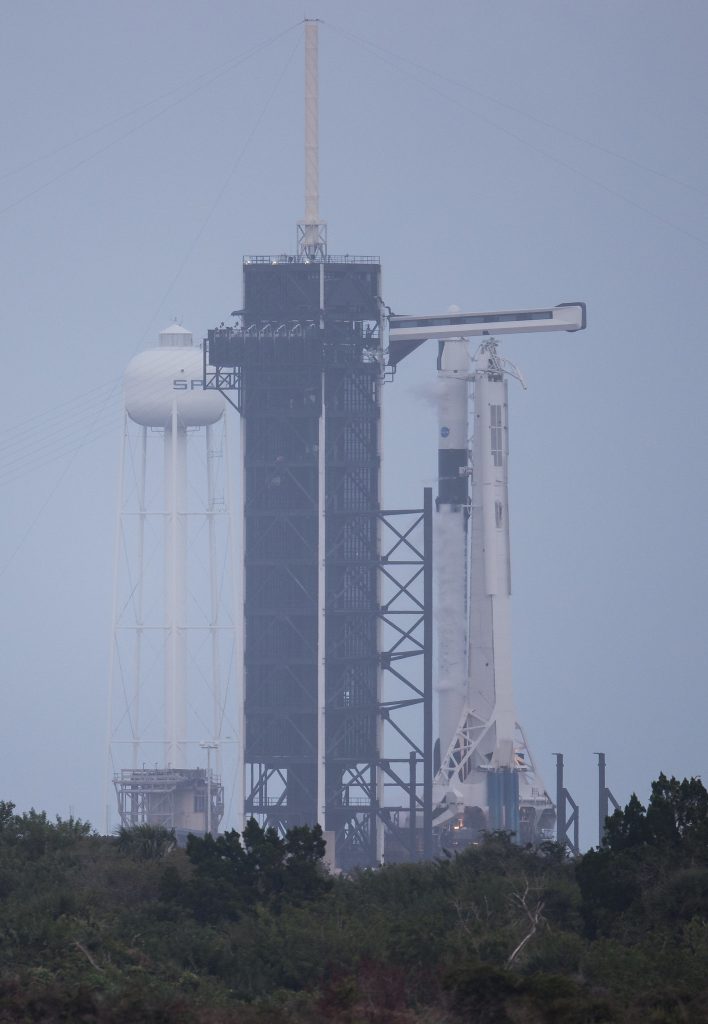 Today at NASA's Kennedy Space Center, astronauts Michael Hopkins, Victor Glover, and Shannon Walker of NASA, and astronaut Soichi Noguchi of the Japan Aerospace Exploration Agency (JAXA) will participate in a countdown dress rehearsal of the launch day events for the first crew rotation flight of a U.S. commercial spacecraft with astronauts to the International Space Station.
NASA's SpaceX Crew-1 mission is targeting launch at 7:49 p.m. EST Saturday, Nov. 14, from Launch Complex 39A at Kennedy. The four crew members will arrive at the space station for docking a short time later at 4:20 a.m. on Sunday morning to join Expedition 64 for a six-month science mission.
The U.S. Air Force 45th Weather Squadron now predicts a 70% chance of favorable weather conditions at the launch pad for lift off of NASA's SpaceX Crew-1 mission based on Falcon 9 Crew Dragon launch weather criteria. The primary weather concerns for the launch area will be cumulus clouds and flight through precipitation associated with Tropical Storm Eta.
Teams also will monitor weather conditions both for the launch area and downrange.
FORECAST DETAILS:
Clouds                       Coverage            Bases (feet)             Tops (feet)
Cumulus              Broken              3,000                                8,000
Weather/Visibility: Isolated showers/7 miles
Temperature: 78 degrees