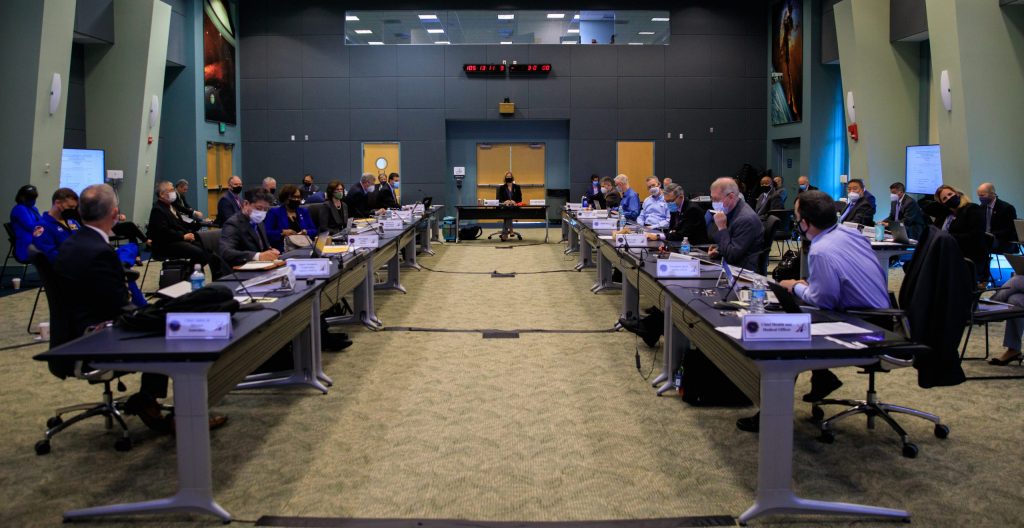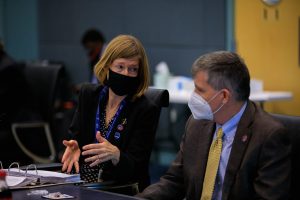 The Flight Readiness Review (FRR) for NASA's SpaceX Crew-2 mission to the International Space Station concluded April 15, and teams are proceeding toward a planned liftoff at 6:11 a.m. EDT Thursday, April 22, from Launch Complex 39A at the agency's Kennedy Space Center in Florida. NASA will hold a media teleconference at approximately 7 p.m. EDT today, April 15, at Kennedy to discuss the outcome of the review. Listen live on NASA's website.
Participants in the teleconference are:
Kathy Lueders, associate administrator, Human Exploration and Operations, NASA Headquarters
Steve Stich, manager, NASA Commercial Crew Program, Kennedy
Joel Montalbano, manager, International Space Station, NASA's Johnson Space Center
Norm Knight, deputy manager, Flight Operations Directorate, Johnson
Benji Reed, senior director, Human Spaceflight Programs, SpaceX
Junichi Sakai, manager, International Space Station Program, JAXA
Frank de Winne, manager, International Space Station Program, ESA
Randy Repcheck, acting director, Operational Safety, Federal Aviation Administration
Crew-2 mission astronauts Shane Kimbrough and Megan McArthur, along with JAXA (Japan Aerospace Exploration Agency) astronaut Akihiko Hoshide, and ESA (European Space Agency) astronaut Thomas Pesquet, are scheduled to arrive at Kennedy on Friday, April 16, for their flight to the International Space Station. This is the second crew rotation flight of the SpaceX Crew Dragon and the first with two international partners.