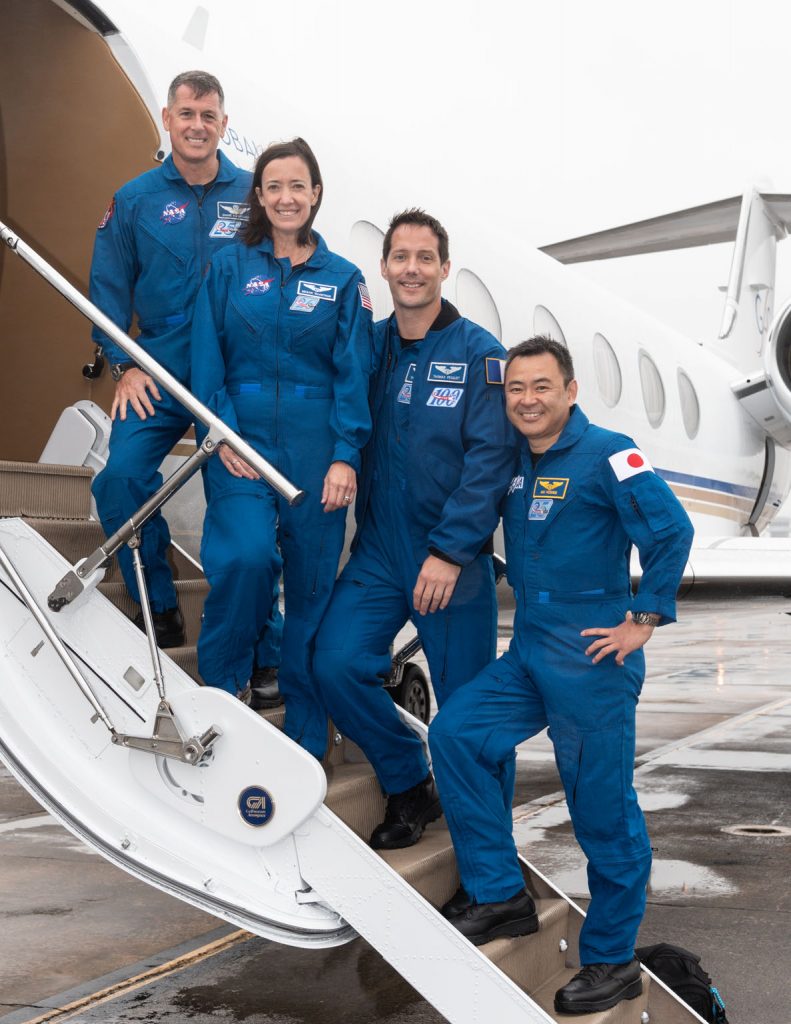 The astronauts who will fly on NASA's SpaceX Crew-2 mission to the International Space Station are now en route to the agency's Kennedy Space Center in Florida to begin final launch preparations.
Crew-2 mission astronauts Shane Kimbrough and Megan McArthur of NASA, along with JAXA (Japan Aerospace Exploration Agency) astronaut Akihiko Hoshide and ESA (European Space Agency) astronaut Thomas Pesquet, departed by plane from Ellington Field near the agency's Johnson Space Center in Houston for the short flight to the launch site. The crew is expected to arrive at the Launch and Landing Facility at Kennedy just before 12:45 p.m. EDT.
Crew-2 astronauts will be greeted at arrival to the launch site by leadership from NASA, JAXA, and ESA for a brief welcome ceremony targeted for approximately 12:45 p.m. EDT. The event is scheduled to broadcast live, if weather permits, on NASA Television and the agency's website.