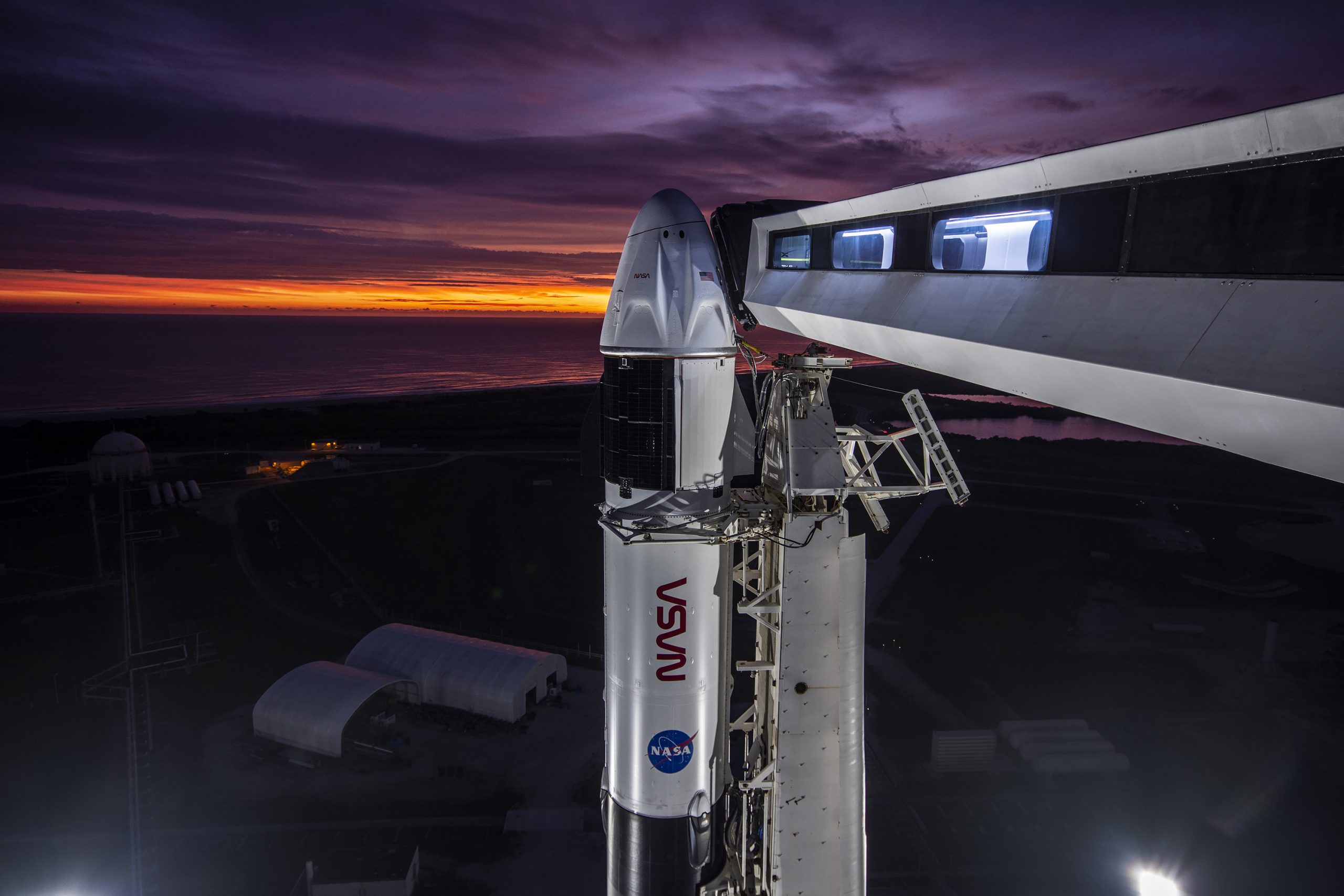 Tonight, Oct. 28, NASA astronauts Raja Chari, Tom Marshburn, and Kayla Barron, as well as ESA (European Space Agency) astronaut Matthias Maurer, will participate in a countdown dress rehearsal at the agency's Kennedy Space Center in Florida in preparation for the upcoming Crew-3 launch.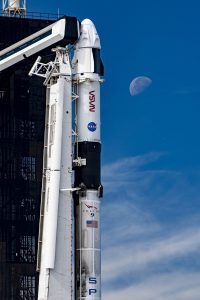 Rehearsal will begin with launch teams assisting the Crew-3 astronauts into their SpaceX spacesuits inside the Astronaut Crew Quarters at the Neil A. Armstrong Operations and Checkout Building – just as they will on launch day. Next, the crew will take the elevator down to the ground floor and exit the building's double doors, where Tesla Model Xs will be waiting to drive them the short distance to Launch Complex 39A.
The SpaceX Falcon 9 rocket and Crew Dragon spacecraft that will carry them to the International Space Station arrived at the launch pad and was raised into a vertical position for launch on Wednesday, Oct. 27. After they arrive to the launch pad, Spacecraft Commander Chari, Pilot Marshburn, and Mission Specialists Barron and Maurer will ride the launch tower's elevator up to the crew access arm – the walkway they will use to enter the Crew Dragon spacecraft.
Once securely seated inside, the crew will check their communications systems before the spacecraft's hatch is closed. The rehearsal will conclude with the Go/No-Go poll for Falcon 9 fueling, which normally occurs about 45 minutes before liftoff.
The third crew rotation flight for the agency's Commercial Crew Program, Crew-3 is targeted to launch at 2:21 a.m. EDT on Sunday, Oct. 31.