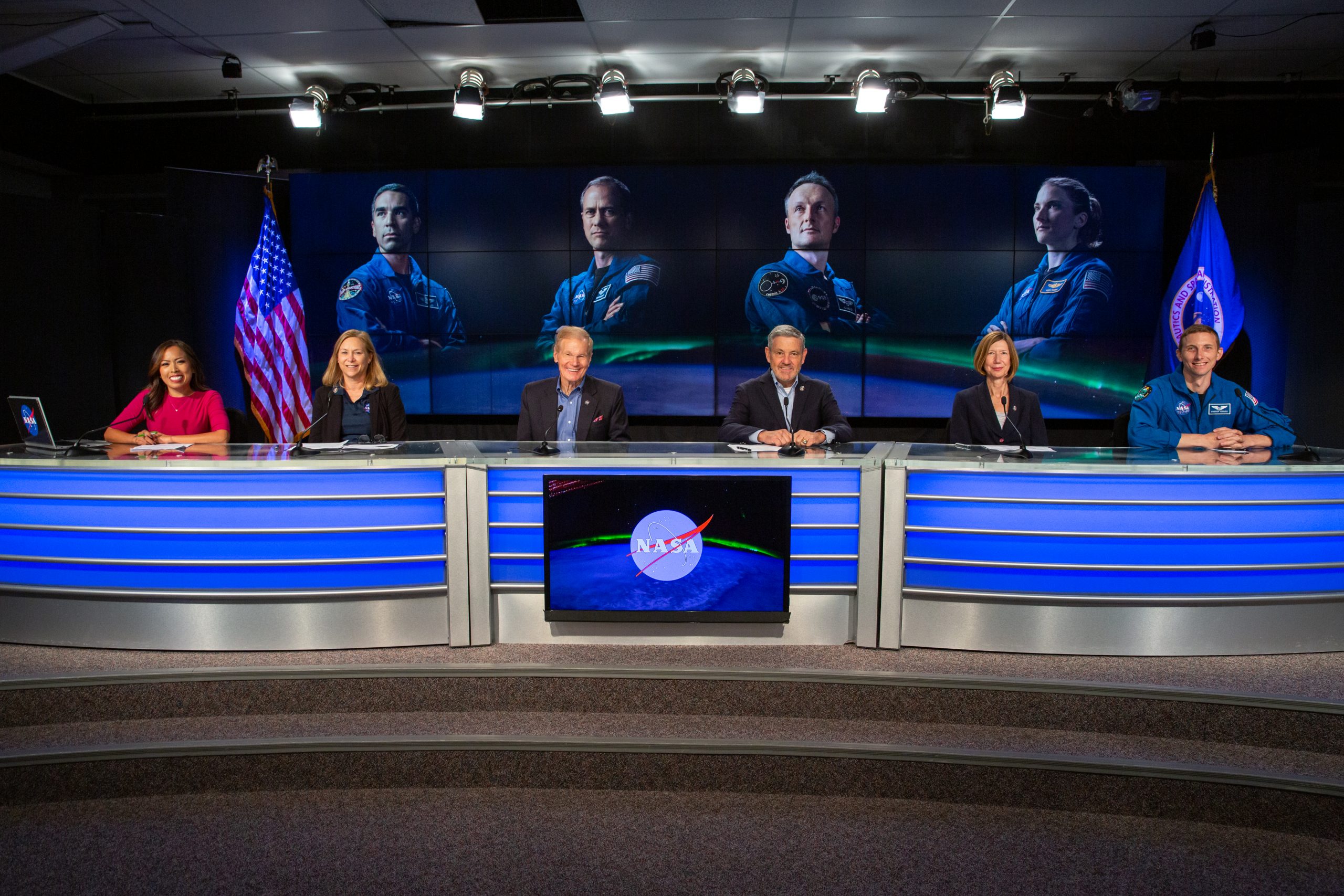 Earlier today, Oct. 29, NASA Administrator Bill Nelson addressed members of the media during a briefing held at the agency's Kennedy Space Center in Florida for NASA's SpaceX Crew-3 mission. Nelson provided words of excitement for launch, now less than two days away.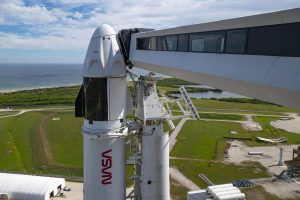 "You come right down to the moment, as the countdown clock continues, and suddenly when those motors light off and that energy is concentrated and you're going upward, it focuses everybody's attention," he said. "In this case, our four human beings riding at the top of that rocket, we've done everything possible, along with our commercial partners, to make sure that this is going to be a success, weather permitting, and I look forward to a great mission."
Crew-3 is the third crew rotation flight of a U.S. commercial spacecraft under the agency's Commercial Crew Program. The mission will send NASA astronauts Raja Chari, Tom Marshburn, and Kayla Barron, as well as ESA (European Space Agency) astronaut Matthias Maurer to the International Space Station for a long-duration science mission, living and working as part of what is expected to be a seven-member crew.
This is the first spaceflight for Chari, Barron, and Maurer. It is the third for Marshburn, who previously served as a crew member of the space shuttle STS-127 mission in 2009 and Expedition 34/35 aboard the space station, which concluded in 2013. Also participating in the briefing was NASA astronaut Woody Hoburg, who graduated in the 2017 astronaut class alongside Chari and Barron.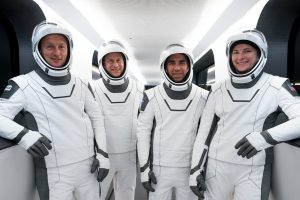 "This launch is special for me. Those who have seen a launch in person know that it is a powerfully emotional experience, and it's even more so when people you know and love are on board," Hoburg said. "Raja, Tom, Kayla, and Matthias, you are amazing human beings. We wish you safe travels to the International Space Station; our hearts are with you. Go Crew-3 and go Endurance."
The SpaceX Falcon 9 rocket and Crew Dragon spacecraft, which the crew has named Endurance, are scheduled to lift off at 2:21 a.m. EDT on Sunday, Oct. 31. About 22 hours after launch, the crew is expected to arrive at the orbiting laboratory. Docking is planned for approximately 12:10 a.m. EDT on Monday, Nov. 1.
Weather officials with the 45th Weather Squadron are predicting an 80% chance of favorable weather conditions for launch – this derived from Falcon 9 Crew Dragon launch weather criteria. The primary weather concerns are the cumulus cloud rule and flight through precipitation.
Live coverage of launch preparations and liftoff will begin at 10 p.m. on Saturday, Oct. 30, on NASA TV and the agency's website. Or, follow along right here on the mission blog.